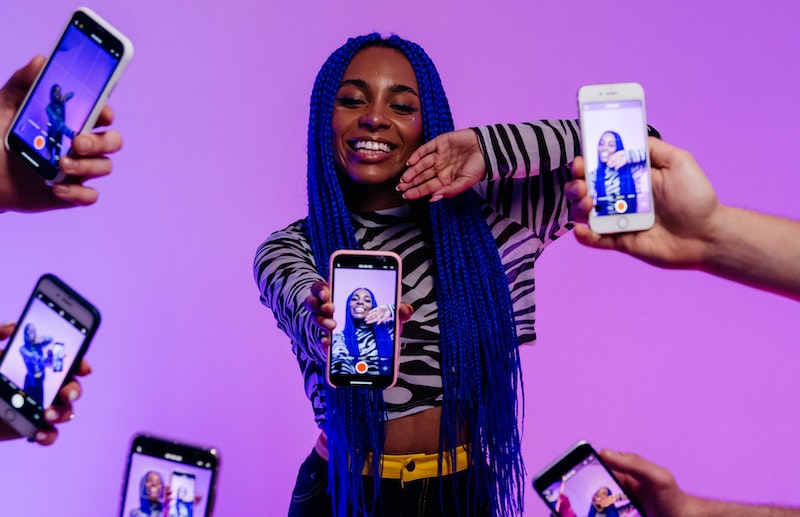 The omnipresent nature of smartphones in modern life is undeniable. Due to the popularity of smartphones, there is a wide selection of smartphone brands and models available, making it hard to pick the finest one. But fret not! We'll take you on an exciting tour of the top smartphone brands in this in-depth guide, showcasing their distinctive features, cutting-edge technologies, and appealing aesthetics.
Discover your ideal digital companion by exploring the exciting world of mobile phones below, which includes both established giants and up-and-coming stars.
Apple: The Trailblazing Innovator
Apple is an industry leader in smartphones, so it calls for no introduction. The company, which is well-known for its iconic iPhones, has been a forerunner in the field, continuously establishing new benchmarks for design, functionality, and user experience.
Apple's perfect integration of hardware and software makes iOS's user experience smooth and intuitive. The brand retains its ability to enthrall people with its superb quality and ground-breaking innovations through features like Face ID, iCloud, powerful A-series CPUs, and the constantly growing App Store. Granted, iPhones don't come cheap, but you can always get yours insured for theft protection. In fact, if you have renters insurance, your iPhone may be covered already!
Samsung: The Marvels of Versatility
Samsung is a global leader in smartphones, there's no doubt about it. With their stunning super AMOLED screens, efficient CPUs, and state-of-the-art camera systems, Samsung products provide a comprehensive multimedia experience. Additionally, features like the Knox security platform and S Pen stylus give an additional degree of utility and security.
Samsung's selection includes the high-end Galaxy S series, the flexible Galaxy Note series, and the budget-friendly Galaxy A series. So it should be easy to find something that suits your needs and preferences.
Google Pixel: The Pixel Perfect Experience
Android enthusiasts hold a particular place in their hearts for Google's Pixel line of smartphones. The Pixel smartphones provide an authentic Android experience thanks to its focus on simple software, impressive photographic capabilities, and easy connectivity with Google services.
Pixel users can take beautiful pictures in any lighting situation because of the cutting-edge camera technology, which is supported by Google's computational photography. The Google Assistant and regular software updates on Pixel devices continue to win over customers looking for a sophisticated and individualized smartphone experience.
Huawei: The Innovative Game-Changer
With its flagship products, Huawei, a Chinese smartphone juggernaut, has significantly advanced in the international market. Huawei smartphones, which are renowned for their outstanding camera performance, contain Leica-certified lenses, AI-powered image processing, and advanced photographic capabilities. Additionally, Huawei uses its own exclusive Kirin CPUs to power its products, which offer outstanding performance and energy efficiency. Huawei smartphones offer an appealing combination for tech-savvy users with their sleek looks and feature-rich EMUI software.
OnePlus: The Flagship Killer
OnePlus is the company to think about if you want flagship-level performance at a more affordable price. Power users favor OnePlus devices because they have high-end specifications, elegant user interfaces, and quick charging capabilities.
Many people may enjoy a clear and bloatware-free experience with OxygenOS, OnePlus's customized version of Android. Additionally, owning a OnePlus smartphone becomes more appealing due to the company's dedication to prompt software updates and active community interactions.
Xiaomi: The Budget Disruptor
Chinese company Xiaomi has become incredibly popular by selling feature-rich smartphones at low rates. Xiaomi devices provide a fully customizable user interface with a variety of themes and options thanks to their MIUI software. The company's dedication to ongoing innovation is shown in its pursuit of cutting-edge gadgets like pop-up selfie cameras and under-display fingerprint sensors. Particularly the Redmi series from Xiaomi has grown in popularity due to its exceptional value.
Oppo and Vivo: The Selfie Experts
The "Selfie Experts," Oppo and Vivo, have created quite a stir in the smartphone industry with their emphasis on delivering great photography skills, especially when it comes to selfies. These companies are committed to giving people the finest selfie experience possible because they understand the growing significance of high-quality front-facing cameras.
With its cutting-edge camera technology and fashionable aesthetics, Oppo has developed a devoted following among fans of taking selfies. Users can take stunning selfies with exceptional clarity and detail thanks to the brand's ingenious front-facing cameras, which are frequently furnished with high-resolution sensors and cutting-edge capabilities.
Similarly, Oppo's commitment to selfie photography is shown in its ongoing research and development, which led to the creation of tools like AI beauty upgrades, portrait modes, and smart filters that make it easy for users to get the look they want.
Conclusion
Today, there are a ton of smartphone options available, each with special benefits and capabilities. You must take your personal requirements and preferences into account when choosing a smartphone. To make an informed choice, decide your budget, rank the qualities that matter to you the most, and do extensive research.
Keep in mind that a smartphone serves many purposes other than only communication. It now plays a crucial role in every aspect of our lives. It acts as a companion for work, helps with leisure, and the preservation of priceless memories. So, find a smartphone that fits your lifestyle and gives you the ability to stay engaged, productive, and connected.
Leave a comment
All comments are moderated. Spammy and bot submitted comments are deleted. Please submit the comments that are helpful to others, and we'll approve your comments. A comment that includes outbound link will only be approved if the content is relevant to the topic, and has some value to our readers.