Today, data holds unparalleled significance. Companies all across the globe are striving to transform the data they acquire - from customers and digital channels – into valuable intelligence. By doing so, they can effectively boost their sales!
What Is Power BI (Business Intelligence)?
Power BI is a business intelligence tool that allows users to access, analyze, and share data from multiple sources in a visually appealing way. Data is presented on customizable interactive dashboards and can be used to make informed decisions about business processes.
It also offers features such as automatic refreshing of data, data manipulation, and mobile app access to enable quick, informed business decisions. It is easy to use and available to both small businesses and larger enterprise organizations.
Power BI is a great tool for business intelligence because it allows users to easily access, manipulate, and analyze data from multiple sources in a user-friendly manner.
Importance of Power BI in Business Analytics
Power BI is the most powerful business analytics tool on the market. It helps businesses gain insights and act on data quickly and intelligently, enabling them to make more informed decisions that drive growth and success.
With Power BI, businesses can easily access and comprehend their business information, interpret complex data sets, create impactful visualizations, and detect patterns and correlations to gain a better understanding of their performance.
Additionally, Power BI allows users to connect to data sources across the web and create reports with live interactive dashboards, which they can then share with stakeholders in their organization. Power BI takes analytics to the next level, providing businesses with the power to turn data into actionable insights.
With Microsoft power BI training courses, you can acquire the skills and knowledge required to maximize the potential of this advanced platform. These tutorials supply an introduction to the fundamentals, such as designing visuals, constructing dashboards, connecting data sources, and much more.
The Function of a Power BI Developer
The primary function of a Power BI Developer is to design, create, and maintain effective data visualizations in Microsoft's Power BI application. This involves creating visuals, creating reports and dashboards, developing datasets, and managing data security.
Power BI Developers often work closely with both business and technical stakeholders to ensure that the data visualizations meet the desired needs and goals.
Additionally, Power BI Developers are responsible for troubleshooting any technical or programming issues related to the data visualizations, as well as keeping up to date with the latest best practices in data security.
8 Essential Duties For Power BI Developers In Business Analytics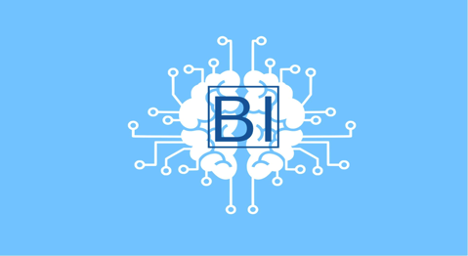 A successful Power BI developer must have strong problem-solving skills. This is to ensure that solutions can be implemented efficiently and effectively. They must also be able to understand complex data sets to generate meaningful visualizations. The following points talk about some of the roles of a Power BI developer.
1. Defining Business Requirements For A BI Interface
It is a Power BI developer's job to understand the needs of the business and to translate them into meaningful and effective data visualization. They can develop an intuitive and user-friendly BI interface. They can do this by understanding the requirements of a business. This interface will allow users to access and analyze data quickly and more efficiently.
2. Technical Requirements Designation
The next stage is to translate established and recorded business needs into technical requirements. Which may be used to guide future development.
The BI developer's job is straightforward in this procedure. What kind of visualization is best for your industry is decided by BI developers. Different spreadsheets and dashboards are key, as well as how end users will use them all. The main objective of a BI developer is to provide an interface that is easy to use.
The development team will be given these requirements and turn them into technical assignments. The responsibility of BI developers also includes oversight of the development process.
3. Documentation Of Data
The documentation of the data structure for warehouse storage can also involve BI developers. All of the data used in the project are described in the data description. You can discover a variety of codebooks and data dictionaries in this documentation. They describe project computations, relationships, and data variables.
This material is quite helpful because it may have a favorable effect on the creation of reporting tools. A BI developer would find it simpler to create a BI interface if all of the data was well explained and organized in one comprehensive guide.
4. Technical Documentation Creation
End users won't comprehend how BI interfaces operate without enough onboarding and technical documentation. The major objective of BI developers is to build the most comprehensive manual on how to use a newly designed interface.
The Power BI Documentation from Microsoft is an excellent example of well-organized and simple-to-read technical documentation.
5. Involvement In Data Warehouse Development
It is a Power BI Developer's responsibility to ensure the successful development of data warehouse systems. This involves a variety of tasks such as designing, coding and debugging databases. It also involves creating data models and integrating applications with databases.
A power BI developer has a deep understanding of database theory and architecture. This is to create efficient and effective data warehouse solutions. Additionally, they must be proficient in using Power BI tools to create reports, dashboards, and other visualizations that are both visually appealing and highly functional.
6. Curation Of Reports And Data Modeling
Working with databases and data models is more closely related to reporting than engineering. Users can retrieve some data by sending queries to the database through a BI interface. Then, using the specified characteristics, this data is formatted into a visual form (like a pie chart) or a written summary.
The task of collecting this information and identifying the necessary data would fall to a piece of software which then the user would use to configure what to drag and how to format it. Data modeling can assist with this. Data modeling is the structure used to hold the data in the database.
7. Developing, Deploying, And Maintaining BI Applications
A BI developer can share the actual developer work or take on the role of technical lead within the development team. A BI developer can handle the entire process leading up to the software's deployment and can make strategic judgments regarding the generated product. A BI developer may also be in charge of testing and bug-fixing during the pre-and post-launch phases.
Conclusion
Power BI developers play an integral role in business analytics by enabling companies to gain valuable insights from their data. With the help of innovative tools and techniques, these Power BI professionals can develop remarkable datasets that can be used to gain an in-depth understanding of consumers and market trends.
By leveraging Power BI's powerful analytics capabilities and features, businesses can make informed decisions to drive organizational growth. Developing a successful Power BI project requires the right skills, knowledge, and expertise - it's no wonder then that Power BI developers are highly sought after in today's competitive marketplace.
Share this post
Leave a comment
All comments are moderated. Spammy and bot submitted comments are deleted. Please submit the comments that are helpful to others, and we'll approve your comments. A comment that includes outbound link will only be approved if the content is relevant to the topic, and has some value to our readers.