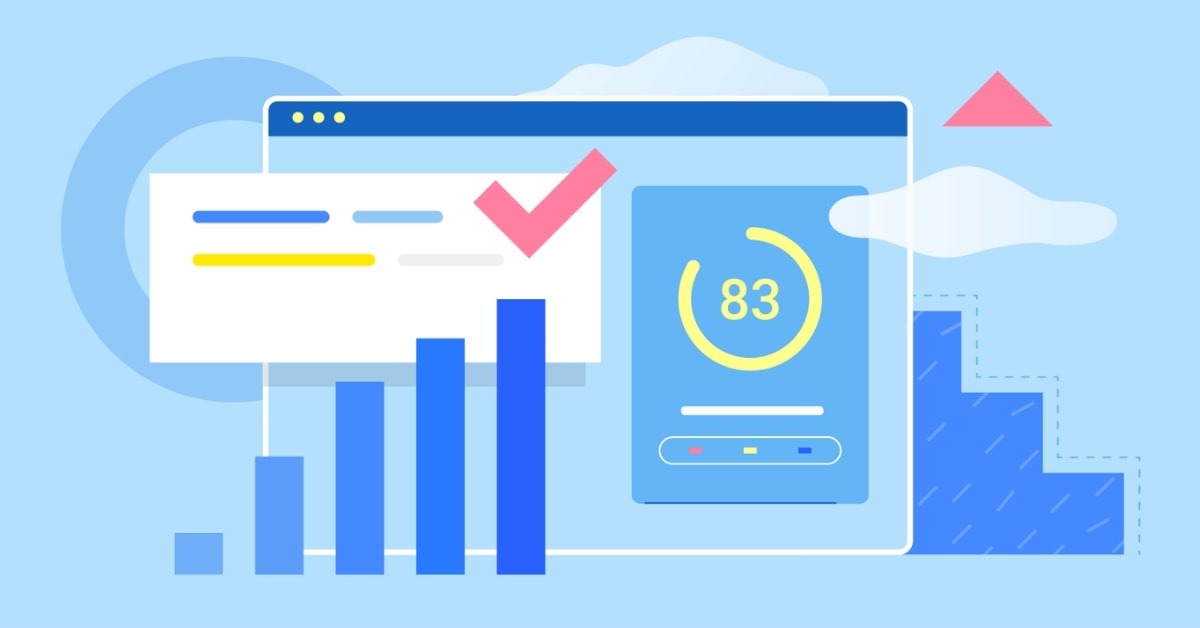 If you have found this post, then your website is probably experiencing a not-so-well position on SERPs or you might be looking for ways to boost your SEO rankings. While good SEO ranking is a tough nut to crack, we have rounded up the best ways to improve your website rankings super easily. So, read this post and familiarize yourself with techniques that will help you gain a top seat on search engine results!
Every online business strives to rank on the top of search engine result pages (SERPs). Why wouldn't they? Increasing organic traffic is one of the core objectives of online businesses irrespective of niche and size. Higher rankings mean more footfall which is correlated to gaining several customers and huge revenue.
The big challenge is converting this expectation into reality as countless businesses are running after the same goal. Here, SEO plays a key role in magnifying your website's visibility among your target audience.
So, today we are going to learn the top methods to improve SEO rankings that will increase your website traffic by 28.55%.
First, let's understand why Google rankings still hold much importance.
Why Google Rankings Still Matters a Lot for Businesses?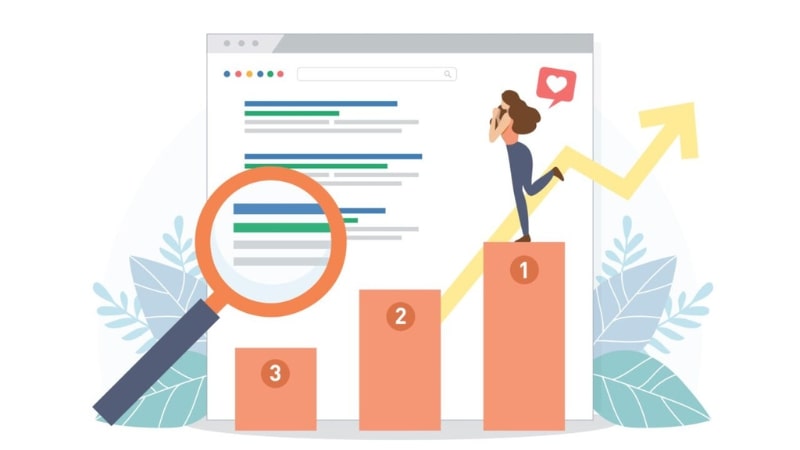 According to a recent report, the first 5 organic results on the very first page of Google generate over 67% of all clicks. And, WordPress has a market share of 43.2% of all websites built in the world. Knowing the importance of appearing on top organic results, many leading businesses utilize WordPress schema plugins to make their websites more discoverable in different search engines.
A high ranking on Google is still considered to be the best technique for boosting organic traffic to your website. Although the landscape of digital marketing has boomed with several new platforms, top rankings on Google still matter because almost every person prefers using this search engine to look for solutions.
If you manage to get high rankings on Google, you will open the door to countless opportunities that will gain you several new customers. Plus, with a good ranking, you can steal many potential customers from your competitors as well.
But! The ultimate goal is not just winning customers for once. It is about gaining credibility and earning trust in your brand. If you successfully convince your target customers that you are the most reliable name in your business niche, you will gain more leads super easily which will convert into your paying and loyal customers soon.
7 Workable Techniques to Improve SEO Rankings in 2023
If your website fails to grab the top position of SERPs, you will miss one-third of your prospect's traffic. Several SEO strategies can help you improve your SEO rankings. However, more options lead to confusion. So, we have gathered a handpicked list of the best techniques that actually work.
1. Optimize E-E-A-T
Optimizing E-E-A-T (experience, expertise, authoritativeness, and trustworthiness) is one of the most prominent SEO techniques that need a lot of attention on your part. The E-E-A-T score is a ranking factor that Google considers to determine the quality of a business site, especially those publishing content on finance and health.
Websites that demonstrate the E-E-A-T acronym are valued a lot. If your business site exhibits years of experience, expertise, authority, and trustworthiness; Google will favor you in terms of visibility. For Google, reliability is among the most important aspects of identifying web page quality.
The quality of content is a vital factor in gaining good positions on search rankings. Consider creating relevant and high-quality content that is audited or authored by experts who have a deep understanding of a particular topic.
2. Focus on UX (User-Experience)
Google and other search engines emphasize more on giving their visitors the best user experience. Therefore, to improve your SEO rankings you need to make your website user-friendly for your target audience. Speed optimization, usability, and mobile friendliness are among the important factors that promote user engagement.
If your website is slow, not mobile-friendly, or difficult to navigate then expect a high bounce rate as no user likes to wait longer to load a page. High bounce rates negatively impact your website SEO, pushing you to the last position on SERPs.
Nowadays, users look for immediate resolution and if your site provides quick answers to their queries they will stay there for a long and navigate to your offerings. Therefore, work towards making your website mobile-friendly, responsive, and easy to navigate for your target audience.
3. Build Expertise & Credibility
The level of credibility and expertise a website demonstrates on a particular subject matter or topic matters a lot to Google. These two aspects are important ranking factors that search engines consider to determine the quality and relevancy of a website content whenever a query is put.
To make SEO work on your website favor, you need to focus on a particular area where you have expertise. This way you can create top-notch content that provides required info and value to your visitors who are looking for answers to specific questions.
If you haven't started using keyword research tools, start doing it today and identify all the keywords and questions that your target audience is looking for. Once you have the right set of keywords with you, craft content around it and add them to appropriate sections, URLs, and meta tags.
Create long-form and comprehensive content that touches all the elements of your selected topic. Don't forget to add good images, infographics, and videos to make your piece more engaging and informational. Keep refreshing and updating your published content to keep abreast with the latest developments. You can also acquire backlinks from authoritative sites as this practice can improve your site's credibility and rankings.
4. Emphasize Voice Search Optimization
Users like the convenience and voice recognition features on search engines are already meeting this need. Keeping that in mind, you need to optimize your voice search queries. This means you are required to target long-tail keywords on your content structure to provide answers to frequently asked questions in your niche.
To optimize your site for voice search, you need to follow the mentioned tips:
Local Search: You need to ensure that your business is optimized for local voice search. List your business in Google Business Profile (formally known as Google My Business) to gain more customers locally.
Site Speed: You need to boost the speed of your site and make it mobile-friendly to optimize voice search as search engines favor quick-loading web pages.
Conversational Language: Craft content that people look for every day and add long-tail keywords to optimize voice search for the same.
Informative content: Voice searches are informative, so craft content that provides helpful answers to commonly asked questions.
Schema Markup: As already discussed, many companies use schema markup to allow search engines to understand their site content better. You can start using a reliable schema markup plugin to appear in voice search results.
Social Media: Have a robust social media presence as it improves voice search results because these platforms are already integrated with voice recognition technology.
5. Optimize Internal Links & URLs
Internal links between different web pages help your site improve its search rankings. It helps search engines understand the information hierarchy of your website and helps your readers access related info given on other web pages. However, avoid linking errors as this can backfire on you and your SEO game.
A well-structured URL is another important aspect to improve SEO rankings. It briefs search engines about the content of your website. Make sure you create concise and keyword-optimized URLs as this helps your site rank well on SERPs.
6. Enhance Local SEO
Local SEO can greatly help your business grow in your region. Local SEO shows the results to the people who search for businesses, services, and products in their area. To reach your prospective customers locally, you need to optimize your "Google Business profile".
This is a free tool that enables businesses to manage their info in Google search results as well as Google Maps. Once you do it, your prospects can easily see your business info like contact number, address, reviews, and operating hours on search results.
This way you help search engines to understand your business better which can improve its rankings in local searches. Google Business listings also help your business boost its visibility, improve its online reputation, drive more organic traffic, and ultimately increase sales.
7. Don't Neglect Technical SEO
Technical SEO is all about ensuring your website is well-designed, so search engines can easily crawl and index it. Even if you craft the highest quality content, if search engines aren't able to find, crawl, and index your web pages, your efforts won't pay off.
Make sure the security of your website and all its pages are uptight. The content that you have included on your site is not plagiarized or provides the same information on different landing pages of your own site.
Wrapping Up
SEO keeps changing according to trends and algorithms, you need to pull up your socks if you are serious about your rankings. The best way to stay parallel with changing SEO is to incorporate techniques that help your site rank better in search engines.
All the aforementioned tips and methods will help you improve your SEO rankings. You just devote the right amount of time and effort to each.
Let's not wait any more, it's time to drive more traffic, experience more conversions, and elevate your sales graph with best SEO practices. Good Luck!
Share this post
Leave a comment
All comments are moderated. Spammy and bot submitted comments are deleted. Please submit the comments that are helpful to others, and we'll approve your comments. A comment that includes outbound link will only be approved if the content is relevant to the topic, and has some value to our readers.