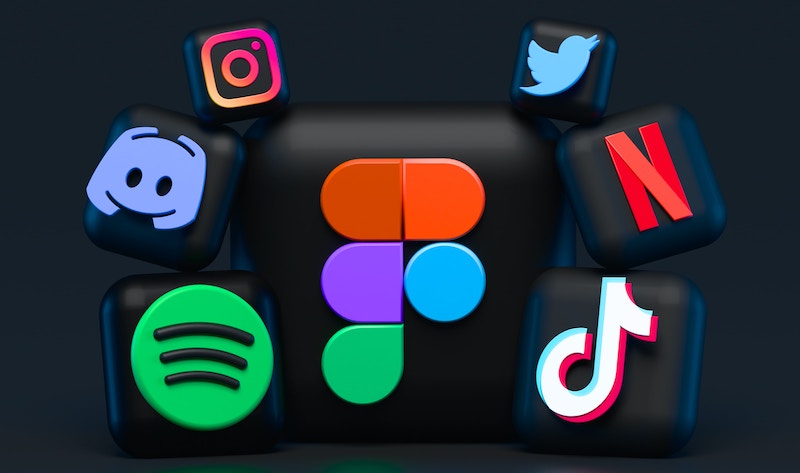 2023 is here, and with it comes a flurry of changes in the social media stratosphere. Whilst numbers of followers and page likes were once a key focus, now it's all about engagement. Where maximum reach was a priority, our attention is currently shifting toward the right type of reach.
As for keeping things organic…well, that's rapidly becoming a thing of the past. And we don't even need to feel guilty.
The Size of Your Audience
The number of followers or likes you have on your page no longer matters – what does is the proportion of active users regularly engaging with your brand. It is much better to have 2000 followers of which 50% are engaging, rather than have 10,000 followers of which only 5% are engaging. What matters above all is the relationship you build and share with your followers.
Whatever size your audience is so far, it's important to keep interacting and striving to offer something of value to your followers regularly.
This might be articles; simple Q&A advice, giveaways, or discounts for your products. Virgin Media did this well when it launched its #socialmarathon campaign in 2011 – the day after the London marathon. Using the hashtag #ifvirgindid, it invited its audience to share their ideas for the company's next big project.
It is this sort of interaction over time that will help build your audience and convert them into more dedicated customers.
Achieving Organic Reach
With more and more platforms looking to monetize themselves, the concept of organic reach is receding further into the distance. Whilst it's certainly still something businesses should aim for, social media managers will do well to remember that achieving full organic reach at a high level is no longer that realistic. So throwing a bit of money into the pot isn't something to be ashamed of.
Facebook has been trying to encourage companies to part with their money for some time, using the feature of 'promoted posts' to put their most important updates in front of a larger audience. Twitter later followed with its offer of 'promoted tweets' and later, even promoted accounts. At first glance, it may seem like a pointless exercise, but these features allow brands to get their posts to specific audiences based on their interests and general browsing activity.
Companies should therefore see paid posts as an opportunity to delve into the nitty-gritty of finding their target audience and capitalizing on those who respond best. Trialing more than one campaign with different demographics is a good way to get a feel for one's niche.
Getting Your Content Out to Absolutely Everybody
Similar to our earlier point about audience segmentation, getting your content out to absolutely everybody is no longer something you need to be bothered about. Not only can it lead to diluted content and often a convoluted mission as you try to please everybody; but it's also very unlikely your whole audience will engage how you want them to.
Major social platforms are now taking a more 'interest-based' approach over 'people based'. In the case of Facebook, the platform is continuously trying to improve the quality of users' news feeds by only showing them content it thinks they'll be interested in. This was determined via a new algorithm introduced in 2014, and users are now also invited to add 'interests' to their timelines, so Facebook can show them more relevant content.
Twitter, Instagram, and Pinterest meanwhile are proficient users of the humble hashtag, which helps users discover specific content, topics, and discussions. Newer social platforms, meanwhile, such as Foodie and Fitocracy, are gearing themselves around a particular niche that unites users through a common interest.
So don't be afraid to be vigilant over who your content is best suited for and how. Rather than worrying about how to achieve a one-size fits all approach, take the steps to find your niche and get your content out to the right people.
Trying to Drive Conversions Via Web Links
The arrival of social shopping has opened the door to a new revolution for eCommerce brands on social media. Although still in the early trial phases on Twitter, Facebook, and Tumblr, the concept has the potential to eliminate the dilemma of trying to convert followers to customers or drive them to your website via a status update.
With the humble integrated 'Buy' button, social shopping would make it much easier for followers to become customers and make more impulse purchases. Brands on Facebook and Twitter can make use of an already receptive audience who are regularly browsing the latest trends and keeping up with their friends' updates. It is also shrewdly noted that the feature would help to forgo the 'obsessive comparison' shopping that dominates a lot of online purchases.
With the use of a secure third-party payment platform like Twitter's Stripe, users' details will be kept on file, making all future purchases just a click or tap away. Furthermore, it will enable companies to gauge exactly what proportion of their revenue comes from social updates alone.
Producing All The Content Yourself
If you want to up your presence on any one social platform, it's time to tap into the many benefits of consumer-generated content. Content that is created by your customers and fans not only takes some of the pressure off of your team; it also builds stronger customer relationships and can offer valuable insight into their thoughts, opinions, and ideas.
Consumer-generated content is the backbone of many Instagram and Twitter competitions, where users are asked to do something creative involving one of the brand's products or simply talk about it in 160 characters. Consumer-made video is also a big hit – particularly if it involves the product directly. Vines are also highly popular due to their challenging 6-second concept.
Pinterest is also a great place for welcoming and prioritizing consumer content, in the form of 'brand advocates' (otherwise known as 'guest pinners'). Alternatively, you could still create the content in- house but use real-life customer stories to add an element of authenticity, like Starbucks' 'Meet Me at Starbucks' campaign.
Summing Up Checklist
The size of an audience does not necessarily matter; what matters is the proportion of active users engaging with the brand.
Organic reach is no longer achievable at a high level, and businesses should invest in promoted posts and accounts to target specific audiences based on their interests.
Companies should aim for segmentation over a one-size fits all approach, to find their niche and get content out to the right people.
Social shopping can eliminate the dilemma of trying to convert followers to customers or drive them to a website.
Utilize consumer-generated content - competitions, Vines, 'brand advocates', etc. - as well as real-life customer stories for authenticity.