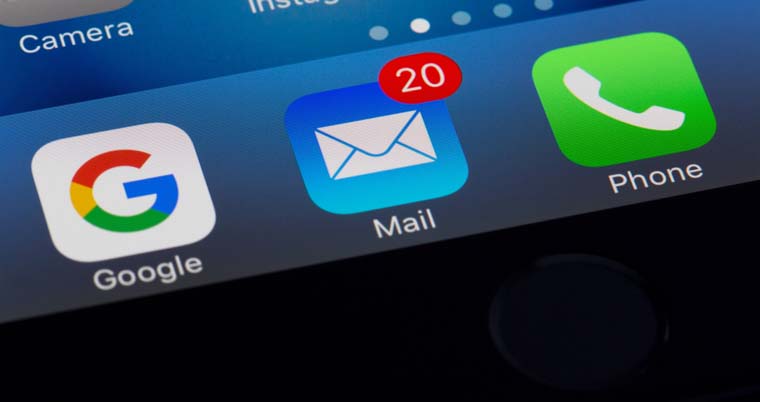 When it comes to marketing, email has always been one of the oldest, time-tested channels used for promoting brands, products, and services. Nevertheless, though it has been used as a marketing tool for ages, there still is a certain lack of understanding of the importance of email in terms of marketing. And, there is even less understanding of how to use this tool correctly.
The only thing you need to know about the role of email in marketing is that the average ROI of an email marketing campaign is around $42 for every $1 you spend on your campaign. That is, by using this tool to their benefit, marketers can acquire a cheap but very convertible marketing channel that can do wonders. All they need is to learn how to do it right.
Whether you already work as a marketer or are just studying marketing, we bet that this article should have something to impress each of you. If you are a student and have a lot of homework, hire an online essay writer to get more time for delving into this topic. If you are an established professional, put your tasks on hold. And let's see what email marketing can offer you in terms of marketing and look at the four best examples of genius campaigns.
The Role of Email in Marketing
Though technological progress keeps going further, introducing us to more and more innovations, millions of people around the world are still using email as one of the primary channels for business and personal correspondence. In terms of marketing, this makes it a big and important channel that helps companies reach an enormous number of people with their message.
So, what exactly can email marketing offer you? This channel has been proven to be effective for accomplishing the following goals:
Generating lots of traffic;
Spreading awareness about your brand;
Nurturing leads toward a purchase;
Generating revenue.
All in all, thanks to providing the possibility to accomplish all these vital business goals at once and offering such an impressive ROI, as was stated earlier, email marketing can become a powerful secret weapon to get your brand noticed. The only question that is left is how to use this tool to your benefit?
4 Best Examples of Email Marketing Campaigns That Worked
Since the concept of email marketing has been around for quite a while, it is easy to imagine how many tricks, approaches, and strategies are there that can help ensure the success of your campaigns. Yet, the only way to find what works best for you is to test different approaches and evaluate the results.
But, how to generate ideas for your campaigns? To help you find inspiration, we have gathered some of the best examples of email marketing campaigns that are truly ingenious.
1. Uber
One of the companies that can boast an excellent email marketing strategy is Uber. If you happen to see their emails, there will be several common traits you can notice:
All emails have very short descriptions;
There is more info for users interested in getting more details;
There is a clear CTA in every message;
The email design is consistent and aligns with other Uber's channels (e.g., social media, app, website, etc.).
As an example, Uber once sent an email offering its users to sync their calendars with Uber to save time. In the bulk of the text, the company has highlighted only the key phrases that indicated the main message - "We know that you're scanning this email to save time. Sync your calendar with Uber to save more."
This email highlights the users' problem (the lack of time), brings up a clear CTA (sync your calendar with Uber), and drives attention. So here you have a perfect formula for a successful email.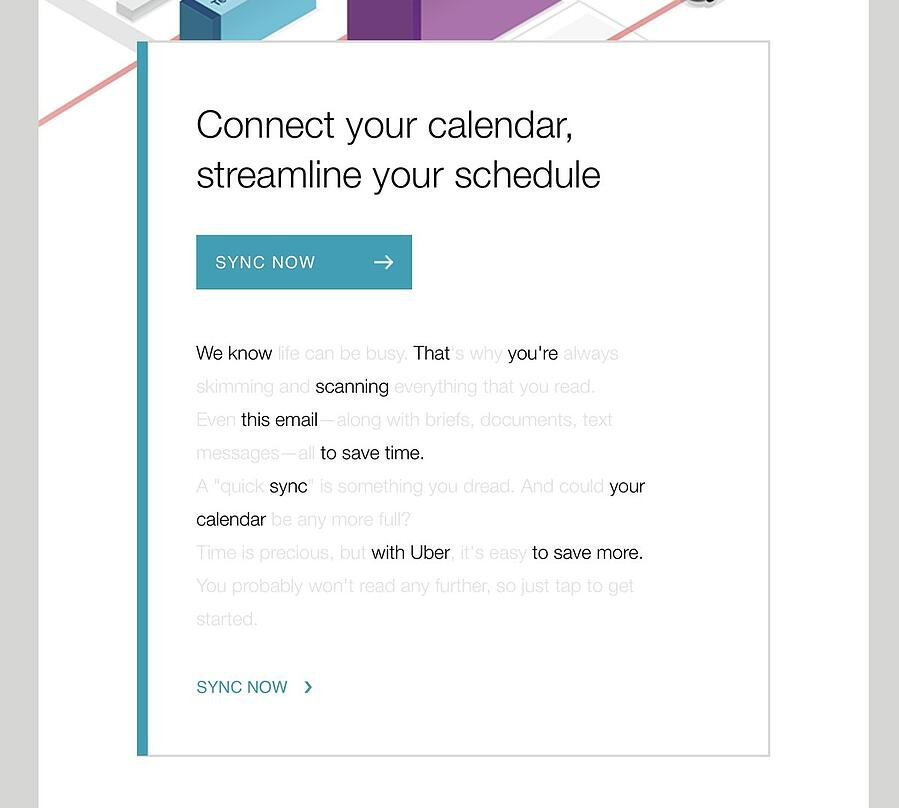 2. Tory Burch
Another icon in terms of email marketing is the famous fashion brand, Tory Burch. To grab attention and engage its existing and potential customers, the company has decided to turn its email marketing campaign into a real piece of art. What sets Tory Burch's emails apart from the rest is the added animation that turns a regular message into an eye-grabbing one.
Why does it work? Well, first of all, it's unique. Unlike the rest of impersonal, static, and boring emails, this one looks more exclusive and, thus, helps make a better impression on the recipient. Besides, such campaigns highlight the exclusivity and quality of the brand itself. And it adds style to the company's overall branding. So, this example really deserves to be on our list.
3. Starbucks
One more example of great email marketing is shown by Starbucks. At first glance, it looks like a regular welcoming email. But, once you look closer into detail, you can see that its brilliance is in its simplicity.
So, what is in it? At the top of the email, there is a brand's logo that drives the recipient's attention and, thus, strengthens brand recognition and an unobtrusive top menu for recipients' convenience. Then, there is a huge banner that brings the recipient's focus to the product. This trick isn't new, but it is actually very effective.
And, the best part of their email marketing campaign is personalization. Under the banner, there are several options that recipients can tweak to personalize their experience with the company. Needless to say that Starbucks's existing and potential customers love the sense of exclusivity they get from such a personalized experience.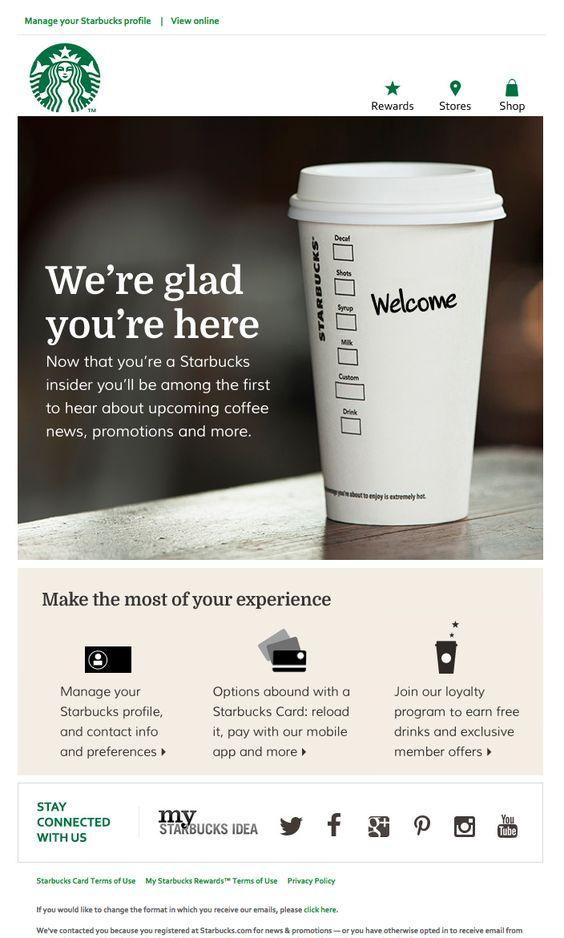 4. Rip Curl
Finally, one more example we'd like to tell you about is a promotional email marketing campaign created by Rip Curl to spread awareness about their new product.
The motto of the campaign is "JOIN THE REVOLUTION," which is rather powerful. This motto is a psychological trick based on a human desire to be a part of something big and important. Such a headline drives attention and makes recipients want to learn more about the product, whatever it is.
Another trick used by the brand in this campaign is urgency. The company announces an exclusive release of a new product for the brand's subscribers and highlights that the number of items is limited. This makes recipients feel like they are special. And the sense of urgency makes them want to get the deal ASAP. Finally, there is also an attention-grabbing image of the item. Together, all these tricks are what make this campaign work so well.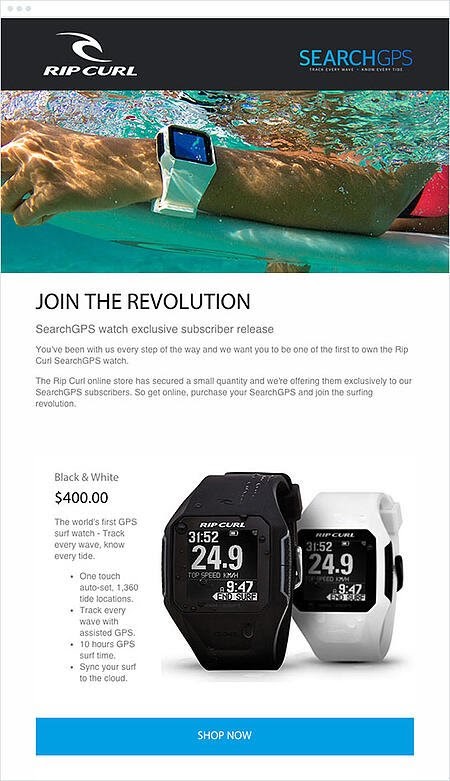 The Bottom Line
So, these are some examples of ingenious email marketing campaigns that impressed us. We hope that this article and the examples we shared will help you recognize the role of email marketing and get inspired to create your own killer campaigns!
Leave a comment
All comments are moderated. Spammy and bot submitted comments are deleted. Please submit the comments that are helpful to others, and we'll approve your comments. A comment that includes outbound link will only be approved if the content is relevant to the topic, and has some value to our readers.