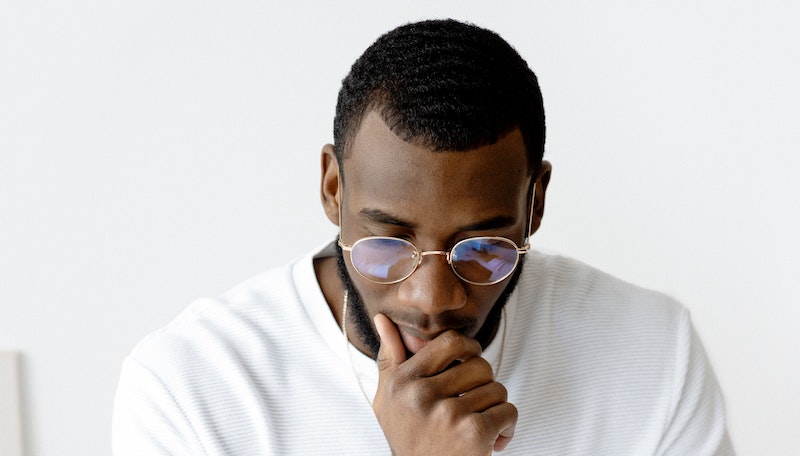 Affiliate marketing is one of the most popular trends for product and service promotion, brand development, and online marketing. There are many types of content for affiliate marketing to win the market.
How To Choose The Best Types of Content for Affiliate Marketing
The best way to decide the most suitable types of content for affiliate marketing for your business is to explore all the types more. Look at the pros and cons and see what you can work best with. Here is our guide to the most popular types of affiliate content.
Influencer Content
Since the rise of social media, we have seen the birth of a new type of marketing called influencer marketing. Influencers are primarily social media celebrities that share content on social media for the sake of self-branding and collaborating with multiple brands. Influencers mainly create influencer content on social media that could consist of photos, videos, or written content.
Influencers play a significant role in helping many brands develop and promote the already established ones. These days, influencer marketing is the most popular type of affiliate marketing. Most famous influencers work for specific brands as their brand ambassadors.
Influencer Reviews
Imagine Christiano Ronaldo reviewing one of your products. Christiano Ronaldo is the leading celebrity in the world with the most followers on multiple platforms. That also makes him the leading influencer in the world, and he gets paid millions of dollars for reviewing a single product. Influencer reviews are one of the best ways to generate affiliate content for your brand and lead your revenues to double up. Not all influencers are expensive like The GOAT footballer, though. Many famous influencers would love to review your product if you only sent them a copy.
Product Reviews
Nothing speaks in your favor better than the quality of your product. Product reviews are one of the best types of content for affiliate marketing. What makes it even better is that you don't have to spend or give up anything most of the time. Most bloggers and influencers would love to use your product and write about it. You can send them your product, and they're ready to do it.
Customer Reviews
You can call the users of your products or clients of your services if they enjoy your work. You can ask them to record a video reviewing your products if they have any positive feedback. Product reviews are the best way to boost your brand awareness and get a bulk of sales in no time. They would be happy to do it if you offered them some incentive in return, like a discount or an extra copy. Many people use customer reviews as content for affiliate marketing.
Product Comparison
Product comparison blogs are another of the best types of content for affiliate marketing. Affiliate bloggers would choose two products of a similar category and compare and contrast their pros and cons. These blogs or vlogs typically include specifications such as the type of product, their prices, what makes them best, what the flaws are and concluding what kind of person would like what kind of products.
Email Marketing
Email marketing is one of the best and easiest affiliate marketing methods. It doesn't cost much to do this, and it's a great way to reach a large audience with your promotional messages.
To do email marketing, you write versions of your promotion copy and send them out in bulk. It is a great way to reach a large audience quickly and efficiently and can effectively promote your affiliate products and services. Email marketing is one of the simplest and most effective affiliate marketing methods. You can reach a broad audience with your message by sending a promotional copy to many people at once. Additionally, bulk email marketing tools efficiently manage your campaigns and track your results.
Tiktok Videos
An app that just started as a lip sync fun app has become the talk of the legends. Who would have thought that Tiktok would one day even beat Google in the ranks of the most visited sites worldwide? We must embrace that we cannot even think about affiliate marketing without taking Tiktok into account first. Tiktok stars generate tons of influencer content and have helped many brands rise to the stars.
Video Tutorials
Video tutorials are a more sophisticated and detailed version of the content for affiliate marketing. As videos become an increasingly popular format for content consumption, it's no surprise that more and more businesses are using video to reach their target audiences. And one of the most effective ways to use video is for affiliate marketing.
Video Reviews
Video reviews are another type of video-based affiliate marketing that can do wonders when it comes to the promotion of products and services. Video reviews play a significant part in boosting your marketing and generating great revenues. By creating high-quality, engaging videos, you can reach a wider audience and promote your products or services more effectively. Video reviews are also great for building trust and credibility with your audience.
How-to Blogs
How-to blogs can be about using a specific product or service. They can be written about where to find a specific product, what to look for, and how to use things. A how-to blog can be valuable if your visitors want information on using a specific product or service. These blogs can offer helpful tips, from where to find the best products to get the best value and outcome. By reading a how-to blog, your readers will be sure they're getting the most out of your purchase.
How-to video tutorials
Many YouTubers make tutorials and how-to videos as one of the most popular types of content for affiliate marketing. Even the most extraordinary YouTube personalities, including many singers and actors, would use tutorial videos for affiliate marketing. For example, many celebrities are brand ambassadors for multiple cosmetics brands.
Ebooks
Ebooks that offer some value to the readers and help them with something in their lives could be a great way to utilize your affiliate marketing potential. Many influencers write ebooks collaborating with different brands. It leads to double promotion of the ebook and the theme, related services, or products.
Conclusion
Content for affiliate marketing can have a lot of diversity and areas. It is essential to know about all of the developments in content marketing. That is the key to achieving greatness in digital marketing in the 21st century. Stay tuned for more Marketing and Fun stuff.
Share this post
Leave a comment
All comments are moderated. Spammy and bot submitted comments are deleted. Please submit the comments that are helpful to others, and we'll approve your comments. A comment that includes outbound link will only be approved if the content is relevant to the topic, and has some value to our readers.