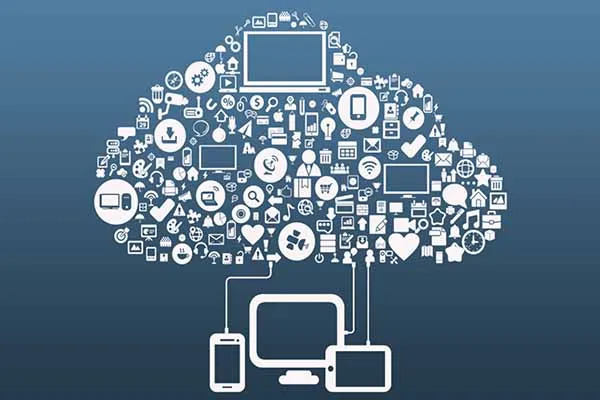 As we enter a hyper-digitized era, we see AI and cloud computing impacting millions daily. Some examples are Siri, Google Assistant, Alexa, and all other digital assistants. The global AI market will be $89 billion per annum by 2025. Experts believe that a growing AI market accelerates AI-powered cloud computing.
Let's talk about the basics! We know from the movie 'Terminator' that AI works on the ideology of making computers think and act at par with human intelligence and logic. Cloud computing uses the internet to deliver computing services like servers, databases, storage, networking, software, analytics, infrastructure, and intelligence. This provides faster operations, enhanced agility, and limitless scalability.
Blending this human-mimicked efficiency with cloud computing and business logic, the situation has become a game changer for organizations. Businesses have rapidly started leveraging AI-coupled cloud technology, making them efficient and data-driven to stay ahead of the curve.
What Does a Symbiosis of Cloud Computing and Artificial Intelligence Mean?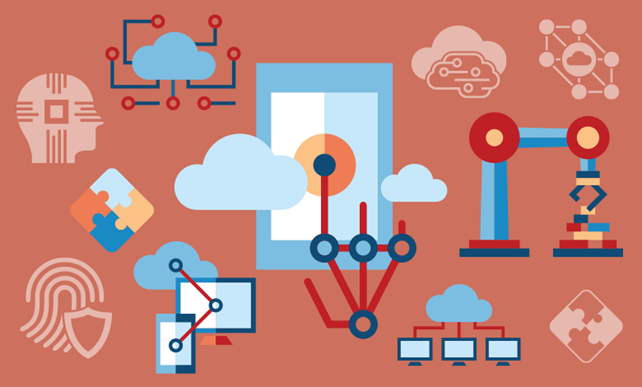 According to industry experts, AI and cloud computing have a symbiotic relationship. On one side, AI is revolutionizing the usual cloud computing solutions. On the other hand, cloud computing has acted as a catalyst for enhanced developments in AI. It is like giving a face-lift to an existing operation.
Deploying AI in cloud environments creates a seamless and flexible environment for business and commerce. It facilitates better data storage, management, optimization, structure, and real-time data-led insights to make better-informed business decisions.
AI integrated with the public, private or hybrid cloud has been a flagship head-turner for data scientists and experts in the past decade. The enhanced data management, intelligent automation, and minimized human intervention in redundant tasks provide accelerated productivity, deeper actionable insights, enhanced security, and rock-solid reliability.
Benefits of AI-Powered Cloud Computing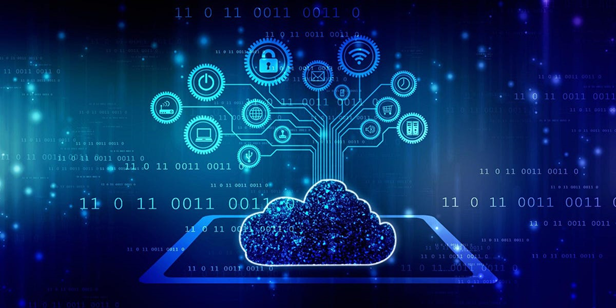 Let us check out a few ways by which AI and cloud computing are making the life of businesses easier:
Self-Managed Cloud: Cloud computing uses AI to automate and sophisticate routine activities by monitoring and managing private & public cloud services. With more data being fed into the cloud computing model by leveraging AI, predictions get better and more accurate.

In addition, the cloud provides advanced computation techniques that provide incredibly powerful GPUs, thus supporting the AI infrastructure and contributing to better outcomes.
Data Management: Any business, no matter the size, can benefit from using AI when integrated with data management systems - primarily by increasing the accuracy of database queries, saving system resources, and improving performance Additionally, the database created and accessed using a cloud platform increases the flexibility of cloud computing which is essential for businesses dealing with massive digital data.

Finally, AI helps enterprises stay organized and streamline data to ingest, update and manage finances over real-time information - along with aiding in preventing malicious activities and identifying potential risks.
AI-SaaS Integration & Enhanced Productivity: Businesses gain from AI and SaaS in customer service, personalization, and security. Combining these two factors enables firms to watch consumer demand and behavior, resulting in better service. The SaaS approach also makes hosting data and complicated software requirements more accessible.
Reduced Cost & Errors: Task automation is greatly enhanced by incorporating AI into cloud computing. As a result, there is little chance of human intervention. Businesses can positively influence quicker decision-making and reduce the number of people getting engaged by minimizing human involvement and developing a self-learning model. Costs will be directly impacted, and errors will also be decreased.
Enhanced Security: The security of resources and data is automatically improved by the cloud's integration with artificial intelligence (AI) and vice versa. AI software enhances data processing and mistake detection.

Along with identifying and preventing unexpected events or interference, it also decreases unwanted access and human error. AI-powered security automation in the cloud helps identify and stop threats, reducing the risk of security vulnerabilities.
AI and Cloud Computing in 2023 and Beyond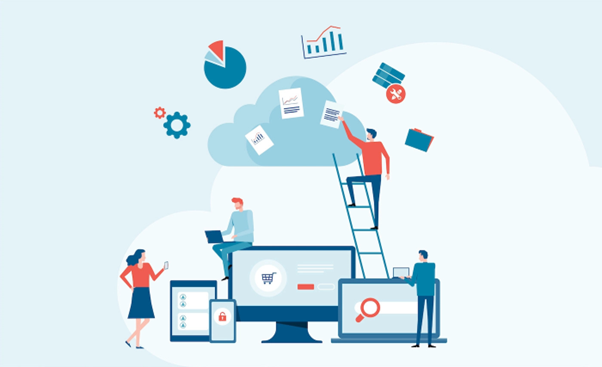 The integration of AI and ML in cloud computing will increase in 2023 due to the rise in demand for cloud computing. According to a recent study, the cloud AI industry will be worth $13.1 billion by 2026, growing at a CAGR of 20.3 percent from 2021 to 2026. The value of this has increased dramatically from $5.2 billion in 2020. And according to Gartner data, global public cloud spending is expected to exceed $600 billion in 2023, fulfilling the ultimate promise of cloud computing.
As per research from Gartner, the combined impact of AI and cloud computing might be huge. This is because the combination of cloud computing and AI "represents a shift away from the monolithic applications of the traditional 'cloud computing' paradigm towards highly-intelligent solutions that enable us to achieve things we never imagined possible, as well as do things much faster."
As stated in the research, the "Big Four" technological forecasts for 2023 and 2024 are:
5G will power everything from smart road cars to smart cities and everything in between as it becomes a mainstream communications technology. However, the next sizeable mobile technology gap will be caused by a lack of standardized 5G hardware and software;
Big Data will continue to change how individuals and organizations connect and operate in 2022 and 2024. As the analytics ecosystem evolves, we will see an increase in AI-powered data management and AI-powered data monetization;
As AI becomes more prevalent and its value is recognized, applications will emerge that take advantage of how AI can be applied to almost any problem to create value;
AI and ML will be used more in business-to-business (B2B) solutions and industrial IoT, enabling new market opportunities.
By 2024, most consumer and enterprise end users will utilize numerous devices, both at home and on the go, creating new business possibilities, particularly in smart cities, transportation, healthcare, education, and the Internet of Things.
Conclusion
AI and cloud computing are transforming organizations on all levels. The potential of AI combined with the cloud is boundless, from deep learning to crucial process automation. Moreover, with each new day, this environment and its use increase. In short, when it comes to extending company functions and integrations and contributing to corporate success by leaps and bounds, AI adds the Midas touch by combining forces with cloud computing.
Leave a comment
All comments are moderated. Spammy and bot submitted comments are deleted. Please submit the comments that are helpful to others, and we'll approve your comments. A comment that includes outbound link will only be approved if the content is relevant to the topic, and has some value to our readers.