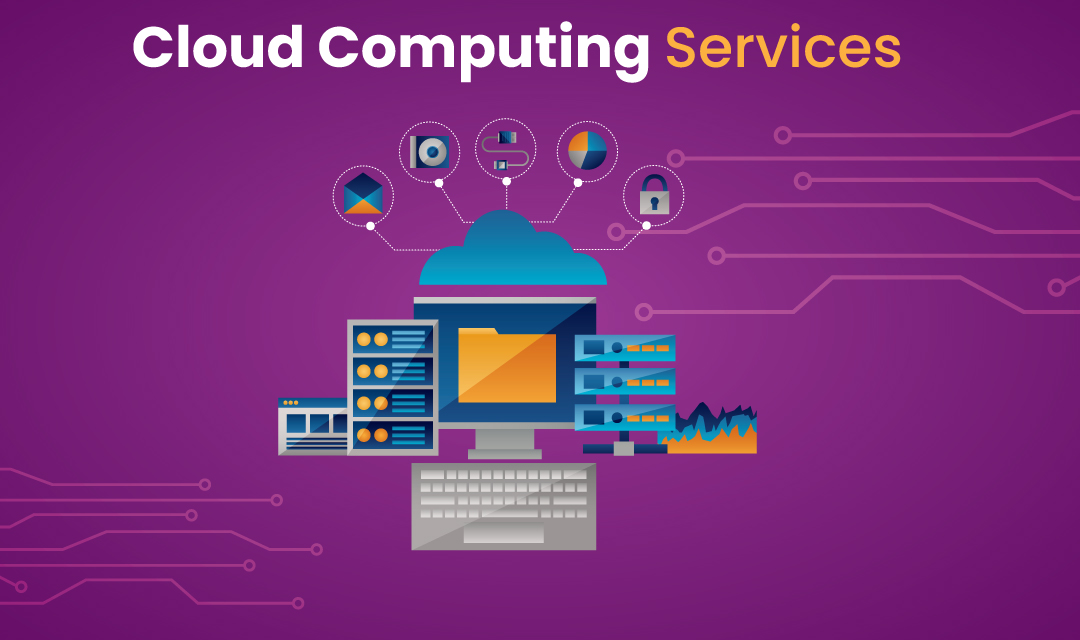 Cloud computing services are a new way for IT companies to utilize the as-a-service models instead of building their own infrastructure. The as-a-service models include Software as a Service (SaaS), Platform as a Service (PaaS), and Infrastructure as a Service (IaaS). Each model offers a set of cloud services to businesses, and the business relies on computing services provided by the cloud vendors and builds their own applications and virtual resources like servers, databases, and node balancers.
Services provided by cloud computing providers
In a traditional model, an IT company has to manage its own servers, storage, and databases as well as maintain a robust networking infrastructure for its use. The servers, hard disks, databases, and networks are placed in a data center, and maintaining those resources is a big headache for even large corporations. Servers, hard disks, and databases do go down from time to time, and having to manage them is a big hassle. Cloud computing changed all that.
SaaS: The SaaS provider offers software as a service. Companies like Salesforce (CRM), Shopify (E-commerce), Intuit (Quickbooks), and Adobe (Creative).
PaaS: The PaaS provider offers a platform where developers can customize the application that is already built. Companies like Adobe (Magento B2B Commerce), Google (Google App Engine), and Heroku (Dev platform).
IaaS: The IaaS provider offers infrastructure services like servers, networking and other resources. The companies like Amazon AWS, Microsoft Azure, Google Cloud, Alibaba Cloud, Rackspace, Linode, and Digital Ocean are among the few IaaS providers.
For the comparison of cloud computing services, we'll primarily focus on IaaS providers as it is the main building block of the cloud resources. With the COVID-19 pandemic in 2020, companies are promoting remote work and video conferencing is becoming a new normal. As a result, the cloud computing market grew by 18%.
1. Amazon AWS
Amazon Web Services (AWS) is by far the biggest cloud computing provider with a 31% market share of the entire cloud market. AWS is the leader in the IaaS market and continues to dominate its market with computing, storage, database, and networking service offerings. By attaching storage (S3) services to its elastic cloud (EC) computing services, the expansion is seamless and dynamic.
2. Microsoft Azure
Microsoft Azure is the second-largest cloud computing provider with a 20% market share of the global cloud market. Microsoft Azure offers various operating systems, databases, tools, and programming languages which makes it easier to build dynamic infrastructure for companies using multiple technologies.
3. Google Cloud
Google Cloud is the distant third cloud computing provider with a 7% market share of the global cloud market. Google Cloud services offer virtual servers, storage services, and developer tools for Linux and Android developers.
4. Everything Else
There are hundreds of cloud computing providers around the world, and we'll mention a selected few that are worth mentioning. Alibaba Cloud is the cloud computing service offered by the Chinese e-commerce giant, Alibaba. Alibaba Cloud is the 4th in the world in terms of market share closing the gap with Google Cloud.
Rackspace, Linode, and Digital Ocean are US-based cloud server providers offering Linux servers and node balancers to development communities. Rackspace offers managed services while Linode and Digital Ocean focus on the self-service platform, and hence cheaper to use.
Conclusion
Regardless of whether you need a virtual server, development platform, or software as a whole, the cloud computing service will be a viable option. By delegating the management of hardware, network, and other critical resources to a cloud vendor, you can focus on your business and applications. The cloud computing providers will offer you everything you'll need to effectively monitor and manage your allocated resources and also allow you to grow your infrastructure as your demand requires.
Share this post
Leave a comment
All comments are moderated. Spammy and bot submitted comments are deleted. Please submit the comments that are helpful to others, and we'll approve your comments. A comment that includes outbound link will only be approved if the content is relevant to the topic, and has some value to our readers.