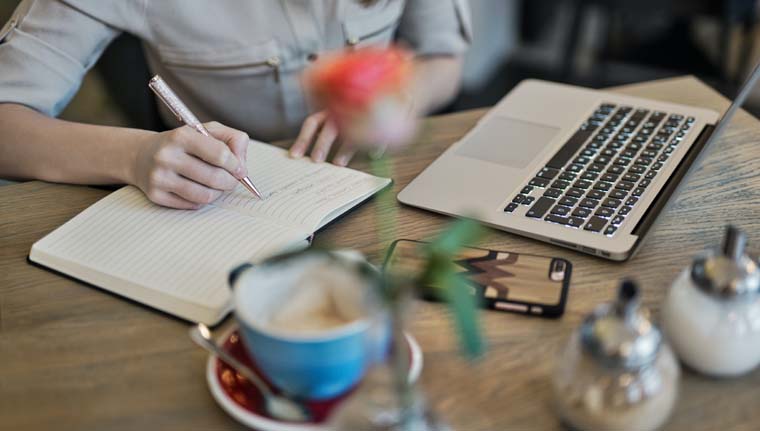 Software development businesses today face plenty of pressure and competition. One of the best ways to stand out from the competition is with quality content. Content marketing costs far less than traditional marketing and generates more leads. Great content using the right SEO strategies can get a high ranking in the search results. Software development businesses with a comprehensive content marketing strategy will be more successful than others.
Some of the biggest challenges for software development businesses are low search engine rankings and poorly written content that leads to a lack of targeted traffic. They may have low conversion rates because prospective customers don't really understand the benefits of working with the company.
The benefits of quality content
Quality content writing can help a software development business to achieve many of its business objectives.
Improve search engine rankings.
Get more targeted traffic to the company website.
Inspire prospects with engaging material.
Clearly communicate to prospects the benefits of working with the company.
Don't lose the story in the technicalities
Technical writers will often work together with internal teams to create a variety of content. The core of a software development company is its developers, who bring the projects to life. Their input, insights and opinions can make content more interesting and personal.
Most software developers will focus on the technical aspects of a product or service. Writers need to tell clients a story and make content personal to make it more engaging. Showing clients how special the company is and helping them to get to know the experts working for it can create more connections with clients.
Set clear objectives
A content writing strategy needs clear objectives. A software development company has to identify what problem it is solving, for whom, and how to engage these individuals. It has to engage those with a need and adjust its approach based on who it's addressing. It must start from where a potential customer is on a journey and not where it wants them to be.
Is the objective to get more organic traffic to the website? Is it to be successful on social media? Is it to get existing customers to buy more products? Is it to generate more targeted leads? Companies that are clear about what they want to achieve can use the writing services that help them meet their objectives. They can measure their results and find out which types of content and strategies work best. It will give them a clearer idea of where to make improvements.
Use technical writing services
Software development includes many specific services, such as web application development, cloud consulting, and mobile application development. Technical writing plays a very important role in the software development process. Simple, accurate, precise documentation can have an impact on an end product and enhance user experience.
Technical writing is a skill that translates complex information into language that's digestible for readers. This is essential for prospective customers as they may not understand what a product does or how it works.
There will be plenty of uses for technical writing in the future. The European Union is playing a leadership role in developing new technologies. Horizon Europe is funding areas such as AI, Big Data, robotics, digital technologies and the next generation of the internet. EU institutions are busy setting up governance structures and rules for rolling out the development of 6G between 2021 and 2030.
Invest in professional SEO services
Without the use of SEO strategies, content writing alone won't work. Companies can have the best content, but no one will ever read it. Professional SEO services can help software development companies to have high visibility on search engines.
With the right approach to SEO, small companies can outdo bigger and more experienced competitors. Using the right key phrases in content that people use to search will result in more organic traffic to a company website. Software development companies must ensure they regularly post content on their websites and offer valuable information that keeps users coming back for more.
Develop a social media content strategy
Social media content is an integral part of any content writing strategy, regardless of the type of business. When writing content for a software development company, it's important to figure out how it will translate on social media. Tech communities often interact on platforms like Twitter or Reddit. Software development companies can find communities online that will respond to their content. Growing a presence on social media platforms will attract traffic and lead to more conversions.
Use API and Developer Portal Documentation Writing Services
Writing documentation isn't often a priority for those who do the coding. Poor documentation is one of the most consistent gripes for developers. Many companies find it difficult to create the type of documentation developers expect. Experienced developers want to know what APIs do, how to get started, and how to use them efficiently. With a complete set of documentation, developers are more likely to use products. Releasing APIs with poor documentation means the company will receive many support calls, which may put too much pressure on the support team.
When launching an API, it's important to provide a great developer onboarding process to achieve success. In this case, developers may be too close to the APIs to explain them in a way users will understand. Using the services of technical writers may be necessary to create tutorials and up-to-date documentation.
A large company may develop a large series of APIs that make it easier for organizations to use their services and want a developer web portal for customers and partners to use. A technical writing service could help to produce a range of marketing, technical, training, and troubleshooting content. The writers work with the product managers, technical staff, etc., to create the content.
Get software developers to write
Software developers should also write technical content, as doing so can benefit them in many ways. Most of them work in silos, and the onus falls on others to explain their work. Communicating technicalities can help them to be better at their jobs.
Communicating with co-workers, decision-makers, and clients is necessary for the tech space, and it's easy for misunderstandings to occur. When developers can write content where they discuss their expertise, it can help to build their credibility. Developers can create user guides, technical documentation, etc. Any piece of writing a developer produces helps them to understand a topic better because they have to look at the topic from multiple perspectives.
Developers often work in a bubble which can make it difficult for them to understand the pain points of prospective customers. Most clients need someone to explain the specifics of a product to them. Those who built the product can often explain it best. When writing for customers who aren't tech-savvy, developers have to learn how to forego the intense technical jargon.
Conclusion
There are many facets to content writing for software development companies. Some technical writing is necessary for content like documentation and tutorials. However, other writing has to appeal to clients who may not be that tech-savvy. In these cases, content writers have to focus on the business problem a product can solve rather than the technical aspects.
Share this post
Leave a comment
All comments are moderated. Spammy and bot submitted comments are deleted. Please submit the comments that are helpful to others, and we'll approve your comments. A comment that includes outbound link will only be approved if the content is relevant to the topic, and has some value to our readers.