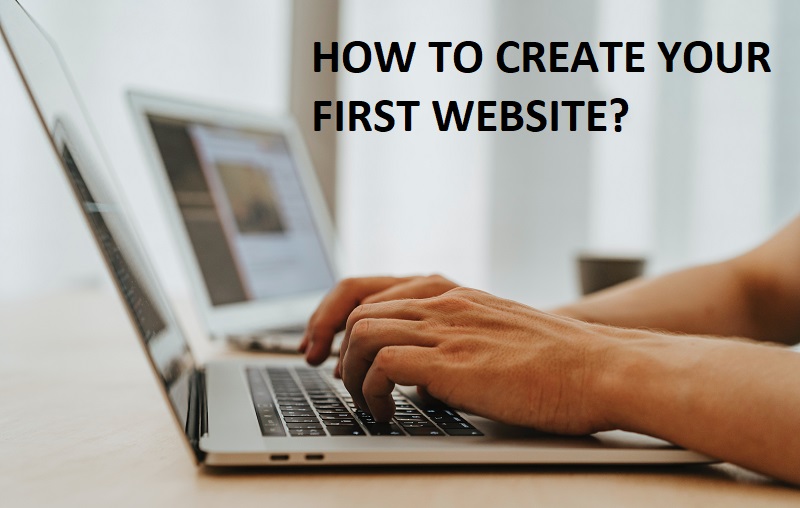 Creating your first website can be an exciting yet challenging endeavor, especially if you are new to web development.
The following comprehensive guide will walk you through the essential steps necessary for bringing your website idea into reality.
We will cover aspects such as choosing a domain name, selecting a suitable CMS, customizing appearances with themes and templates, acquiring web hosting services, and much more.
By following these crucial tips and best practices, you will be better equipped to build an engaging and professional online presence that serves your goals effectively.
So, let's dive in.
1. Choose Your Domain Name
The first step is to select an appropriate domain name.
As you probably know, that refers to the web address where users will find you online. Think about what represents your website's content and purpose. And make sure the domain name is memorable, easy to spell, and has a suitable extension, such as .com, .net or .org.
2. Select a Content Management System
A critical element for creating your first website is choosing the right CMS. It allows you to modify and maintain your site without coding expertise. Some popular platforms are WordPress, Joomla, and Drupal. Consider aspects like ease of use, scalability, available themes, and plugins when picking the optimal CMS.
3. Customize Your Website's Appearance
With your CMS selected, it's time to make your website visually appealing by using themes or templates. Browse through the diverse range of options available within your CMS or on third-party websites. Focus on designs that highlight professionalism while reflecting your brand personality or niche requirements.
4. Get Web Hosting for Your Website
An essential aspect of getting your website online is acquiring web hosting services. With numerous providers available in the market, select one that offers reliability and performance at affordable prices.
HostPapa stands out as a good example, as it provides various plans that are tailored to specific needs.
5. Organize Your Website Layout
Now that your hosting and themes are set, organize your website layout. Consider primary components like headers, menus, and footers, as well as how content will be displayed. Ensure easy navigation for users by organizing content coherently and utilizing intuitive structures.
6. Add Essential Pages
Determine the essential pages that should exist on your website, such as "Home," "About Us," "Services," "Blog," and "Contact." Create those pages using your chosen CMS and incorporate relevant information to effectively communicate with your visitors.
Make sure to add images or videos where needed to enhance the visual appeal and user engagement.
7. Optimize for Search Engines
For attracting organic traffic to your site, search engine optimization is crucial. Conduct keyword research using tools like Google Keyword Planner or Ubersuggest to identify popular search terms in your niche.
Then, incorporate those keywords into page titles, descriptions, headings, image alt tags, and webpage content, while maintaining readability.
8. Integrate Social Media Platforms
Connecting your website with your social media platforms enables you to build a wider online presence. Include icons representing popular networks such as Facebook, Twitter, Instagram, or LinkedIn with respective links directing visitors towards those channels.
Additionally, consider adding social sharing buttons to facilitate smoother content sharing.
9. Ensure Responsiveness on Multiple Devices
Your website should display correctly on various devices, including desktops, tablets, and smartphones. Most modern themes are built with responsiveness in mind.
Check your website's compatibility using tools like Google's Mobile-Friendly Test or by adjusting your browser window size.
10. Implement Security Measures
Protecting your website from cyber threats is essential for its smooth functioning. Invest in a security plugin that covers features like firewalls, malware scanning, and spam protection.
Additionally, secure user data transmission by installing an SSL certificate to make it HTTPS-compliant.
11. Prepare for Launch
Before launching your website, ensure all links work correctly and there are no errors that hinder user experience. Use tools like Grammarly to proofread textual content for any language or grammatical errors.
Finally, create backups of your site regularly and set up analytics tracking to monitor performance.
12. Promote Your Website Effectively
Once live, promote your website across various channels such as social media platforms, email campaigns, or guest blogging on relevant sites.
Utilize paid advertising when necessary and focus on continuous SEO updates to stay ahead of the competition.
Summing Up
Creating your first website can be a rewarding experience.
Begin by selecting a domain name, choosing the right CMS, customizing your website's appearance, and acquiring web hosting.
Also, ensure that your site is well-organized, optimized for search engines, and responsive on various devices while integrating it with social media platforms and implementing security measures.
Finally, prepare for launch and promote your website effectively across multiple channels to attract visitors.
By paying close attention to these elements, you'll be well on your way to successfully building and maintaining an engaging online presence.
Leave a comment
All comments are moderated. Spammy and bot submitted comments are deleted. Please submit the comments that are helpful to others, and we'll approve your comments. A comment that includes outbound link will only be approved if the content is relevant to the topic, and has some value to our readers.