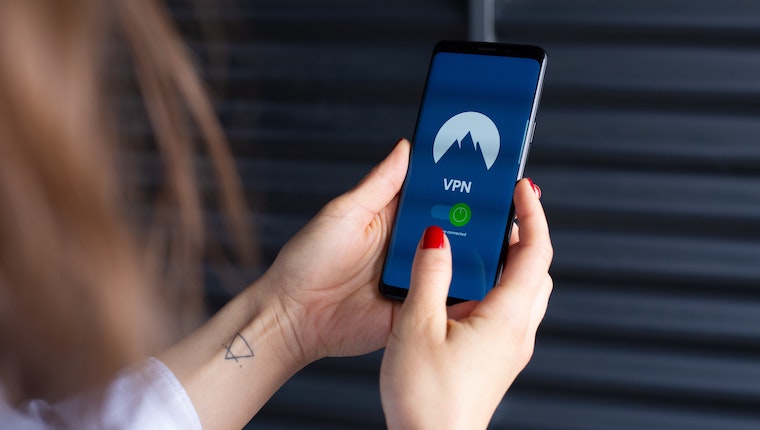 Regardless of whether you use streaming services that work on a monthly subscription basis or free services, a bit of additional speed and security shouldn't be overlooked. That's why using a VPN for streaming enables you to access geo-restricted content, bypass bandwidth throttling, and speed up the streams.
In this guide, we'll try to bring you all the details on the main benefits of using VPN services for streaming. Of course, every streaming platform varies based on its privileges and options for users, but finding a proper VPN is a tool to boost them all.
Benefits and Drawbacks of Using Streaming VPNs
As you might already know, there are many VPNs worth considering as the best options for streaming. You can even find excellent solutions for Netflix and Kodi online.
Still, are there any potential downsides to the seemingly efficient streaming VPNs? And if so, could it be possible to overlook these flaws just because the benefits seem more appealing? Take a look at the short overview of the main pros and cons of streaming VPNs before we get into further detail!
Pros:
Reduce bandwidth throttling issues
Allow you to access geo-restricted content
Reduces the chance of buffering
Watch exclusive releases
Safe streaming even on a public WiFi
Cons:
Using the wrong VPN could also reduce internet speed
Main Reasons for Using Streaming VPNs
You should be well aware of all the reasons behind using a quality streaming VPN to increase convenience while watching your favorite content. Below, we'll discuss all the important factors that could make you use a VPN for streaming.
Regardless of whether you need a VPN for Netflix, or other streaming services like Disney+, Amazon Prime, or Hulu, you'll find the following reasons appealing.
1) Privacy Matters the Most
Of course, the most important thing while streaming is that you can enjoy all of your favorite shows. As much as this activity seems innocent from your side, you could be a target of hacker attacks. Whether you use a paid service or a free streaming solution, VPN is obligatory to ensure your security.
If you value privacy and staying anonymous while streaming, you can use a VPN with multi-layered authentication and safety encryption. Also, this will prevent your ISP to access your streaming actions that could be turned to authorities for invading your privacy.
2) Reduce Buffering and Stream at High Speed
Although a VPN could indeed slow down your internet speed, you could still enjoy fast streaming with a quality option. The reason for this is that you can always bypass the bandwidth throttling with a proper streaming VPN.
Your ISP might try to slow down your connection if your streaming details are visible. On the other hand, using a VPN for streaming helps you maintain the anonymity of your streaming actions, therefore preventing your ISP from doing this.
same goes for buffering – if you find a VPN with a high-security level like the AES 256-bit encryption, you will likely reduce the buffering chance (read more). This is due to your ISP being unable to detect your actions and therefore lower the connection speed, including the one necessary for loading your streams.
3) Access Geo-Restricted
If you enjoy online streaming, you're probably well aware of the fact that some streaming services operate in specific regions. For instance, some Netflix movies are only available in the US, while users outside the US can't access them.
The same goes for Disney+ and similar services, so there's only one solution – using a VPN to bypass geo-restrictions! Accessing geo-blocked content by using a VPN is completely legal, and the chances of your account being suspended are low.
The standard punishment you get for being caught is for the service to reject your demand to access the content. You can still move on and use your account normally even in this case, so it's perfectly safe. On the other hand, the benefits could be huge as you can access all of your favorite shows.
It's all done through the VPN services that operate in various regions with a large number of servers. This way, you can connect to one of those servers in the location where the show you wish to watch streams regularly.
4) Higher Safety on Public WiFi Networks
Every one of us sometimes gets in a situation where public WiFi represents the only streaming solution. If you happen to be outside, using public WiFI for streaming is quite dangerous for the safety of your information.
Because of this, you could even end up being a target of hackers, or the internet service provider might collect your streaming info. By using a proper VPN for public hotspot streaming, you can easily overcome the security barrier and regularly watch your favorite content while on the go!
5) Watch Exclusive Shows
If you can't wait for the next episode of your favorite show to become available in your region, you can rely on a quality VPN service. This way, it's possible to access VPN servers set in the location where the show streams at the given moment.
By using this method, you can be recognized as a resident of that region based on the provided IP address, and get to watch the exclusive new episode or event! Without having to wait for too long, this solution could be your ticket for instant streaming.
The Next Step – Sit Back and Stream Carefree
In the end, streaming VPNs make a great effort for customers to preserve their security, privacy, and fast streaming. While the internet speed might slow down, the overall streaming quality is always improved.
Thanks to the options to avoid bandwidth throttling issues and other drawbacks of streaming without a VPN, this could be your best solution. Fortunately, there are more than enough options available.
Share this post
Leave a comment
All comments are moderated. Spammy and bot submitted comments are deleted. Please submit the comments that are helpful to others, and we'll approve your comments. A comment that includes outbound link will only be approved if the content is relevant to the topic, and has some value to our readers.