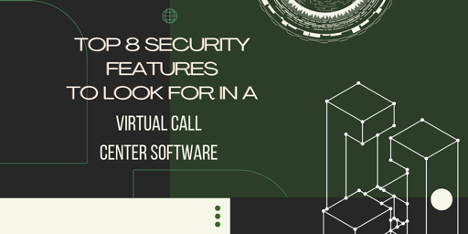 Having a virtual call center for your business is the first step to providing excellent customer support. It is the best solution to increase the efficiency of your customer service team by ensuring prompt support. Also, it is key to ensuring smooth remote working for your teams.
If you want to get started with remote working, then there are various things to look into. One thing to consider is the virtual call center software you use and the level of security it offers. This article will explore some of the top security features that virtual call centers need to have.
The following are the security features that the best virtual call center software must have:
1. Remote Management Capabilities
Remote management is one of the main features that a virtual call center software needs. It is now common knowledge that insiders are one of the weakest links in any organization's security. This means that you need to properly manage what agents do with the software.
However, you cannot be there to physically monitor agents working remotely. Thus, the best option is to find a call center solution that allows remote management. This will make it easy to ensure that your remote employees don't make mistakes that will cost your company.
2. Omnichannel Functionality
Do not settle on a call center software solution unless it offers omnichannel support. There are different channels that you can use to offer support to your clients. It could be through voice, email, messaging, and more. But then, you might get exposed if you use a lot of channels.
The best option will be to adopt a remote call center software that supports omnichannel functionality. This will reduce your exposure to cyberthreats because there'll only be one platform to secure. Also, this will help your remote call center agents offer better support.
3. Ability To Mask Sensitive Data
There are different capabilities that virtual call centers offer. One of the capabilities that you need to look for in virtual call center software is the ability to mask sensitive data. You need to know the security measures that the software has to help ensure that your data is secure.
Most remote call center companies invest in their security to ensure the smooth running of their software. You need to find a call center provider who offers the level of encryption you need for your call center. That will make it easier to mask sensitive data and keep yourself safe.
4. Two-Factor Authentication
Hacks and data leaks are among the most common security challenges business owners have to deal with. It is therefore vital to invest in excellent security solutions like two-factor authentication. This is a security solution that will help prevent third-party access.
You can have all your agents access the systems using this authentication method. This will make it difficult for anyone to access the software unless they have access to your email or phone. This way, you will keep your business and customer data safer and avoid hacks.
5. Changing Contact Center Permissions
Sometimes you have a huge team helping you offer support to your clients. But then, you do not need to allow people more access than they need. It is vital to analyze how much access every member of your team needs, especially to the most critical areas of your call center.
Then, you can limit their access to ensure that they do not get more than they need. Also, ensure that call center agents have hard-wired internet access. This will make it easy for you to ensure that your business stays secure. Furthermore, all this will help improve your customer satisfaction.
6. Ability to Integrate With a VPN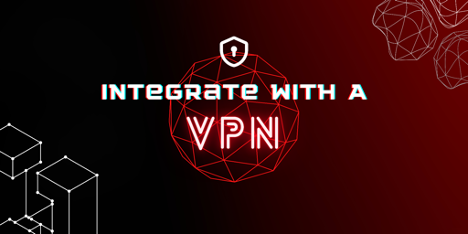 A VPN is one of the most popular security tools used in businesses. You can use it to secure your connection as long as you use the internet for communication. VPN tools are effective for call center software because they help encrypt communication and keep your customers' data safe.
However, there might be other call center solutions that do not allow integration with a VPN. This is why you need to consider remote call center companies that allow easy integration with a VPN. This will make it easier for you to secure your business and get results.
VPN Services allow you to obtain a new IP address from any country (provided that the VPN provider you choose has a server in the country where you want) on any device (PC, Mac, iOS and Android), and surf the Internet anonymously and securely.
7. Running on the Cloud
It is worth noting that not all virtual call center software solutions run on the cloud. Thus, you need to ensure that you choose a call center solution that does. One of the reasons to look for such a call center is that the cloud is a little bit more secure than using physical servers.
The reality is that you can still get hacked on the cloud. However, it will be much easier to secure your network if the software you use runs on the cloud. This is because there are tools like VPNs that will help encrypt your data and interactions to ensure you stay safe.
In addition, having your data on the cloud eliminates the worry of data wipeout. For instance, if your computer gets attacked by a virus and wipes out everything then you won't need to worry about losing your data.
8. Security Customization
It will also help to consider how much customization a call center solution offers. Being able to customize your security is one of the best steps to achieve the desired results. You can, for instance, customize your security to only allow agents to do specific actions or anything else.
Not all call center software providers will allow you to customize your security. That's why it is vital to ensure that you choose one that will allow you to do it. Also, it will be vital to try out the software to be sure of the level of customization you're allowed to do in terms of security.
Why Security Matters to Remote Workers
It will also be vital to learn why security matters to remote workers. This section will explore why companies that run remote call centers need to invest in their security. So, why does security matter to remote workers and companies that have remote call centers?
It helps ensure data safety for both the company and its customers.
It assists organizations in reducing their security budgets.
It makes it easy to collaborate.
It boosts the company's credibility and increases business.
Conclusion
Those are some of the security factors to look for when choosing virtual call center software. Finding a remote agent call center with the right features will make it easy to ensure that your business grows. It will make your team more productive and efficient.
The fact that you have a remote team with every member working from a different location exposes your business to security threats. It is vital to ensure that you have call center software that will encrypt your communication channels to make them safe and secure.
Share this post
Leave a comment
All comments are moderated. Spammy and bot submitted comments are deleted. Please submit the comments that are helpful to others, and we'll approve your comments. A comment that includes outbound link will only be approved if the content is relevant to the topic, and has some value to our readers.