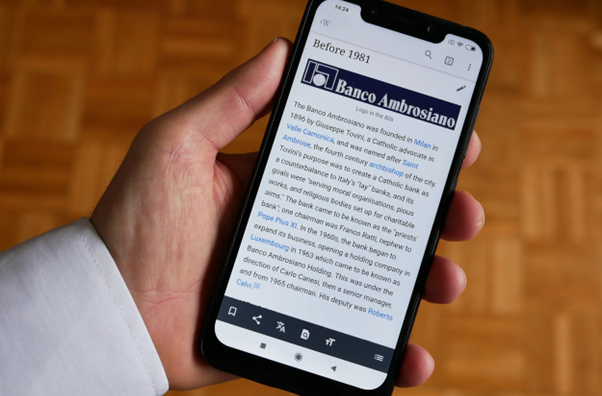 Recently, smartphones have allowed us to perform more and more tasks without computers, scanners, or other devices. It's much faster and more convenient. You don't even have to get up from the couch or look for places that provide special services. It also helps to save money and free up space on the writing table. Your small mobile device allows you to do many things: connect with friends via social media, follow the news, apply for a job, buy things, even scan documents and make a PDF from photos.
People increasingly favor mobility and digital workflows for both business and personal life. That's why users like the ability to complete all the tasks with their phone or tablet instead of a desktop computer. Such a preference for on-the-go accessibility and efficiency gave rise to one of the latest digital trends: scanning apps for smartphones. Here are the reasons why you should try using a phone scanner app.
1. It's convenient and time-saving
Mobile scanner apps definitely win when it comes to portability and usability. There's little doubt that most people who own a smartphone will figure out how to use a phone scanning app. It's straightforward – just open the app, point the camera to the paper you need to scan, and let the app do the job.
Need to convert a PDF to Word free of hassle? No problems! You can quickly transform a picture into PDF and edit the file in the app. You can send the obtained file through the internet or share it on the cloud.
Despite the fact that technology is developing rapidly, and manufacturers tend to shrink down the size of traditional scanners, people still prefer tools that fit in their pocket. Scanner apps make it easy to share documents and collaborate without having to reproduce information on paper. Colleagues can access and view electronic documents simultaneously from different locations.
How about saving some time? The Association for Intelligent Information Management conducted a study showing that it usually takes an average of 37 minutes to find one paper file. Document scanning streamlines file access in your company. All the files can be accessed quickly and easily without leaving your desk.
2. You can free up space on the office table
It's really costly to use prime office real estate to store business records. That's why it's better to scan important documents and free up office space. It enables you to generate more revenue for your company. Thousands of files can be stored on a single server instead of bulky file cabinets.
Mobile scanner apps allow you to avoid clutter in your office. As we all know, a mess kills productivity. Document scanning prevents excess paper from building up on your table. It means that you and your employees can be more productive.
3. It saves money
Small businesses don't use a traditional scanner every day. That's why the cost of getting one is not justified. Even if they were given a choice between a mobile app and a hundred-dollar old-fashioned device, they'd probably pick the app.
Saving money for other operational costs is important, so you could run your business longer and more successfully. You don't have to invest in a redundant device. A simple mobile scanning app can free your budget up for marketing or promotions, which would improve brand exposure and ensure a wider audience reach.
4. It's eco-friendly
Document scanning is not only a better option for your business, but it also benefits the environment. As reported by the Paperless Project, the average office worker uses 10,000 sheets of paper per year. That's so many trees! When a part of that paper ends up in the waste stream, it seriously harms the environment. With a mobile scanner app, you can significantly reduce paper consumption and make our planet greener.
5. It ensures maximum security and recovery after disaster
Protecting hard copy information is not an easy task. But scanned documents can easily be encrypted, protected with a password, and stored securely in the cloud. You can even assign access levels to specific users and track the activity.
Besides, paper documents are vulnerable to various natural disasters. That's why it's better to take care of important information in advance and keep virtual copies. Document scanning ensures quick disaster recovery for your business.
Want to know how to convert a PDF to Word for free? There are many tools that will do the job, but PDF Scanner App for iPhone is the best mobile scanner app out there.
PDF Scanner App
This tool allows you to scan passports, IDs, bills, receipts, letters, certificates, or other important documents in seconds. You can complete many tasks just using your smartphone and this scanner application. Effortlessly convert documents to the most common formats, transform a PDF to Word free of trouble, and quickly share it with colleagues. Need to make a PDF from the photo? Easily done!
The process of scanning is very straightforward: just point your phone's camera at the document. The app will recognize and scan it automatically. PDF Scanner App enables quick document sharing, and loss of the Internet connection will not impact your access to the documents. Don't worry – third parties can't have access to your files.
Transforming any picture to PDF or Word will only take seconds with this tool – iTunes App Store it and try. You'll be able to edit the file right in the application. With PDF Scanner App you get quality text recognition, object ruler and counter, great file management with folders and tags, swift file sharing, and what's most important, safety. This scanner app offers an option of securing your documents with e-signature, face ID, watermarks, or passwords.
Conclusion
Now you know how to convert a PDF to Word without having to use obsolete technology like scanner machines. As you can see, it's really easy, time-saving, and cost-free. With the latest phone scanning apps that support new use cases every day, both businesses and consumers have new ways to be efficient. Managing and sharing content from anywhere, anytime, has never been easier.
Leave a comment
All comments are moderated. Spammy and bot submitted comments are deleted. Please submit the comments that are helpful to others, and we'll approve your comments. A comment that includes outbound link will only be approved if the content is relevant to the topic, and has some value to our readers.