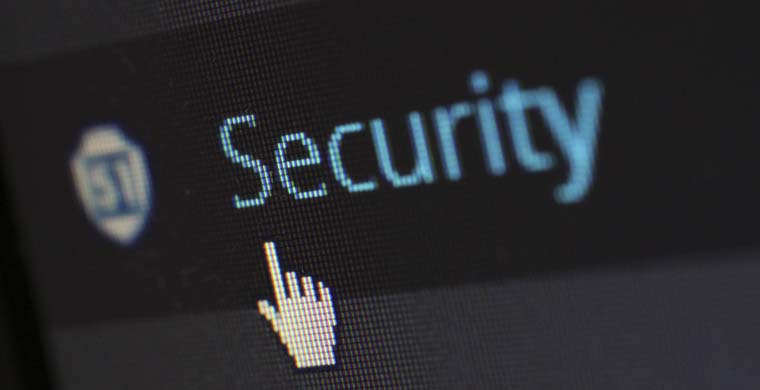 The demand for cyber security talent is increasing as more and more organizations are relying more on technology. Digital security is more relevant than ever because many organizations are leveraging homeworking and related digital solutions.
Cyber security experts ensure personal security as well as the security of organizations and businesses. Students should not be left behind in seeking cyber security jobs as long as they have the right skills in this field. Here are the best cyber security jobs for students.
Cyber security consultant
Cyber security consultants offer security solutions, including advice about the importance of keeping business data secure and the best security strategies. They assess security procedures in place and offer suggestions regarding what needs to be improved and oversee security implementations.
The consultants can work independently to help organizations improve the security of their systems. They are also responsible for training staff on cybersecurity matters and the need to be responsible for systems' security. Cyber security consultancy work entails analyzing computers, networks, vulnerability testing, software services, and security guidelines.
According to assignment help online, this job is ideal for students who value independence and those who desire to work for various organizations. Students who have already earned professional certifications can find cyber security consultancy jobs as they pursue relevant degrees in universities.
Network engineer
A network engineer should use their technical expertise to enhance the security of computer networks. They set up networks, provide technical to network users and support, and ensure their optimal use. Network engineers can also install and maintain components of a network, including cables and routers. They review the network software by monitoring activities on the network, setting up security firewalls, configuring systems, and troubleshooting problems.
A tech expert says that network engineers also engage in engineering and planning security arrangements within an entity to protect network systems. They come up with various ways to solve security issues and threats in conjunction with security analysts. Becoming a network engineer does not require one to have a degree, so this makes it a suitable job for students. A student pursuing a degree in IT can find a network engineer job and gain experience as they prepare to join the job market.
Blockchain developer
The role of a blockchain developer is to create innovative systems solutions to respond to security issues such as eavesdropping and hacking. They also ensure that digital transactions are secure by maintaining blockchain data using different security methods.
Blockchain developers serve multiple systems and understand different computer programing languages. Due to the complexity of blockchain technology, people seeking jobs as blockchain developers should possess skills such as data structure knowledge and blockchain architecture. They should also understand cryptography, web development procedures, and smart contract development.
Students seeking to advance their careers in blockchain development can approach startups, industries, government, and tech firms for opportunities. Blockchain development is one of the best cyber security jobs for students because more people are seeking to realize the benefits of blockchain.
Security analyst
Students seeking to advance their careers in security research can approach startups and tech firms for security analyst opportunities. Security analysts defend companies as they understand matters on information systems' security.
Security analysts are up to date on matters of cyber threats and defense strategies. They are proactive and can formulate security plans faster due to their expertise in defense. A security analyst identifies network weaknesses, responds to them and formulates plans to prevent future breaches. They collaborate with computer and IT specialists to oversee systems security.
Young professionals and students should go through valuable skills of marketing and study job descriptions before submitting their applications. Understanding the job market will enable students to make decisions regarding the certification they need for advanced opportunities in the future.
Cyber security project manager
Cyber security specialists wishing to take up leadership roles in project management can seek job opportunities as cyber security project managers. The managers play a role in developing security systems in organizations to protect data, employees, and assets. They collaborate with other security specialists in various stages of project development to ensure that projects are completed on time and within the budget. It is also their work to implement cyber security measures based on the findings from cyber security analysts.
In some cases, the cyber security project managers could handle capital-intensive projects involving larger teams, which may increase stakes in their roles. They should have degrees in computer science and business management. Professional certification and a master's degree in project management can increase the chances of success in this field. Students who are already pursuing master's degrees can find jobs as cyber security project managers and start building their skills.
Ethical hacker
Students who want to learn more about how cybercriminals work can seek job opportunities as ethical hackers. An ethical hacker carries out detailed tests on an organization's system to check whether there are any breaches or weaknesses in the system's security.
By acting as a cybercriminal, an ethical hacker can assess a computer system's security and solve problems. This is how they prevent real hackers from accessing the systems and safeguard data integrity. They develop preventive security measures to block hackers from accessing the system.
Ethical hackers create strategies to exploit vulnerable systems but their discoveries are aimed at helping organizations and governments to improve their systems' security. A graduate degree is not a requirement for ethical career hackers, so this is an ideal opportunity for students as well. However, they should have certification such as CEH qualification where a person should have experience of at least two years in a security-related field. A certified ethical hacker can find a job in the corporate, consulting, and government sectors.
Conclusion
The above are the best and the ever-growing cyber security jobs that students can consider as they seek to grow their careers. Students should not worry about their qualifications because some of the jobs don't require degrees. However, they should try their best to complete their courses and get certifications in the relevant fields. With the right qualifications, they can secure more lucrative job opportunities and grow in rankings much faster.
Leave a comment
All comments are moderated. Spammy and bot submitted comments are deleted. Please submit the comments that are helpful to others, and we'll approve your comments. A comment that includes outbound link will only be approved if the content is relevant to the topic, and has some value to our readers.