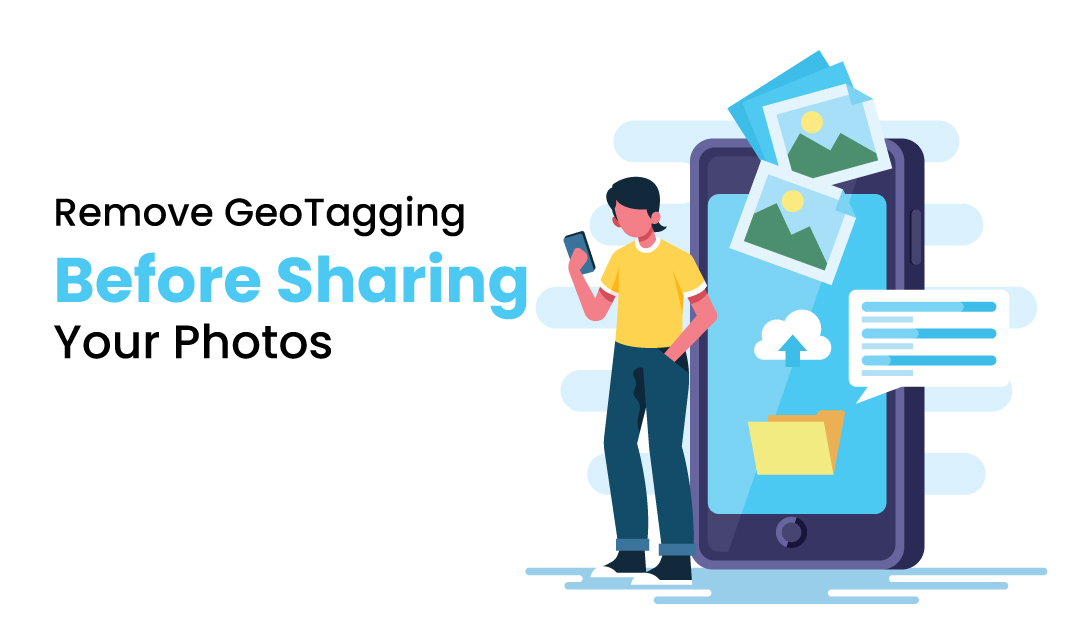 We often share our photos on Instagram, Pinterest, and Facebook. We also send our photos via Whatsapp, Facebook Messenger, and Skype without many privacy concerns. Did you know that the person who receives your photo can reveal your personal information such as the location of where the photo was taken and when it was taken? If the photo was taken from your backyard, you are advertising where you live to anyone who has access to your photos. A stalker can find your home from an Instagram photo you've posted a few days ago, and a thief will be able to determine your whereabouts by looking at the timestamp embedded in our photo you posted an hour ago in Hawaii. We often share too much information on social media, and they can work against us if someone abuses them.
What is Exif?
EXIF (EXchangeable Image File) is a format used to store digital photos and audio in various image and audio formats that store metadata bout the media file. Most modern digital cameras, smartphones, and tablets not only capture photos and sounds, but also data about when, where, and how they are taken. File formats such as JPG, TIF, PNG, and WAV files store EXIF data, and they capture the date/time when the photos were taken, GPS locations where they were taken, and camera exposure details about how they are taken.
Back in the early days of photography, information about the camera brand, lens used, shutter speed, aperture, date/time, and location where the picture was taken were manually recorded. With advancements in digital life, all this information can be automatically captured by the camera with no effort on our part.
It is easy to view EXIF and GPS data on Windows and macOS systems with a few clicks of a button. On Windows, you can right-mouse click on the image, and click on "Properties". On the image properties window, click on the "Details" tab, and you have all the information about EXIF and GPS data. On the macOS, you can view the photo with the Preview app, and click on View -> Tools -> Show Inspector. You will be able to see Exif and GPS data on respective tabs.

Windows 10 Properties (left) and macOS Preview (right)
As you can see from the metadata (Exif and GPS) above, the photo was taken with iPhone X on 2018-04-14, and it was taken at Pike Place Fish Market in Seattle. Many online photo storage services like Amazon Prime, Google, and Apple iCloud use Exif data to allow you to sort by date, location, and tags. You may also use our online EXIF Data Viewer tool to view and remove EXIF metadata contained within a photo.
Exif and Digital Privacy
Exif is very useful and can be used to recall the precise moments when the photo was taken. However, everyone should be wary of how they share their photos online as they can be used in not so appropriate way. There are ways to remove Exif and GPS data from your photos, and also anyone can write fake data on them. Windows 10 allows you to remove virtually all Exif and GPS data while macOS allows you to remove GPS data from a photo. There are also third-party apps and tools that will allow you to either remove or modify the data however you desire so this data should be used with a grain of salt.
There are several ways you can remove the Exif and GPS data from a photo, and here are some methods.
Disable Geotagging in the Camera app. Most camera apps on Android and iOS allow you to disable Geotagging so that it doesn't store location information when you take a photo. The exact steps to disable Exif varies by app and camera manufacturer.
Remove GPS and Exif data from photos through Android, Windows, iOS, iPadOS, and macOS.
Remove GPS and Exif data through third-party apps or tools.
Upload the photos to online services in reduced size. The original photo will have the metadata, but when a photo is reduced the Exif data will be removed.
When sending photos to your friends via messenger apps, use a reduced size. Unless your friend needs an original, the reduced resolution will be more than sufficient to view your photo.
Conclusion
With modern technology, most digital cameras and smartphones are equipped to capture photos with Exif and GPS data. They are very useful information, but it can be a privacy concern if it falls into the wrong hands. Before you share your photos with the public (social media or messenger), make sure you remove the Exif and GPS data so no one can trace back to your location or private data.
Leave a comment
All comments are moderated. Spammy and bot submitted comments are deleted. Please submit the comments that are helpful to others, and we'll approve your comments. A comment that includes outbound link will only be approved if the content is relevant to the topic, and has some value to our readers.