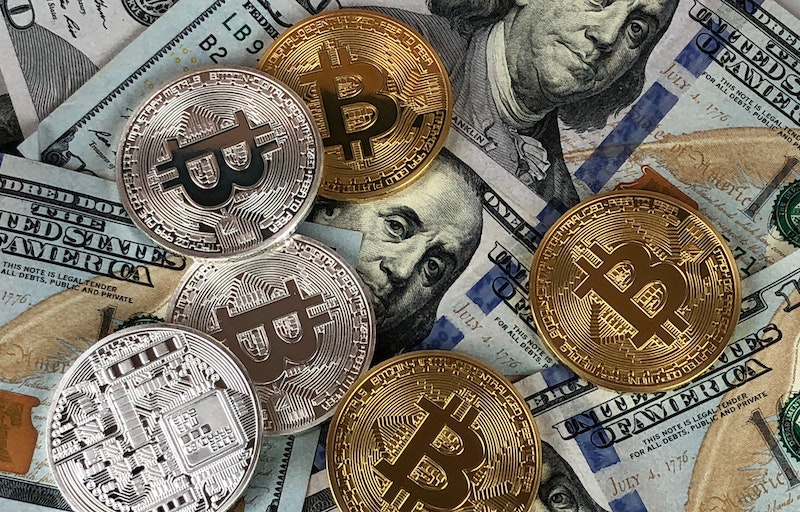 Cryptocurrency is fast becoming a preferred payment mode for consumers and has been adopted by over 420 million users globally. To accommodate and attract these consumers, brands worldwide have begun accepting cryptocurrency payments.
Not just this, some countries such as El Salvador and the Central African Republic (CAR) have openly embraced crypto and made Bitcoin their national legal tender.
But with the growing adoption of crypto, there have also been concerns regarding the safety of online transactions. So what are the security risks associated with these virtual currencies, and how can individuals maximize security while paying with crypto? Let's find out.
Risks Associated With Cryptocurrency Payments and Tips to Maximize Security
Cryptocurrencies are emerging as an alternate payment mode for online transactions, micropayments, and inter-regional payments since they're cheaper, faster, and more secure than traditional payment modes.
Their decentralized nature and the absence of intermediaries add to the allure of cryptos. Additionally, anyone with an internet connection can buy and use them to make payments from anywhere worldwide. Cryptos also do away with the headaches related to currency conversion.
Despite cryptos transforming the financial transactions landscape, they have a long way to go before they can be formally accepted as an alternate payment mode due to their associated risks.
What are the risks associated with cryptocurrency payments?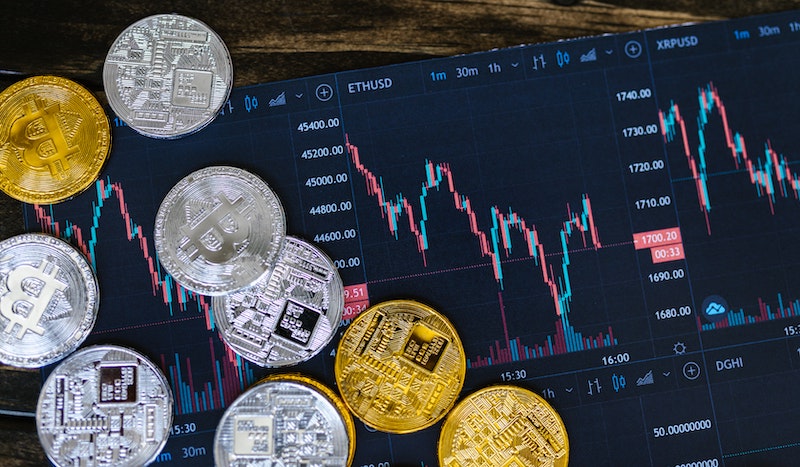 There are several risks associated with cryptocurrency payments. Some of the most pertinent ones are:
Lack of legal protections: due to their decentralized nature, cryptocurrencies are not governed by any centralized authority. While that's part of the appeal, the lack of a government or a financial institution's regulation and supervision also makes it difficult for duped consumers to seek legal action.
Volatile nature: cryptos are extremely volatile, and their prices can go up or down anytime. This brings about uncertainty and makes it difficult for brands to price their goods and services accurately.
Loss of private and public keys: Crypto wallets—where consumers store their private and public keys—are susceptible to cyber attacks, hacking, and phishing scams. This lets bad actors exploit the vulnerabilities in a wallet and steal your hard-earned cryptocurrencies.
Crypto payments are irreversible: given those crypto payments are irreversible, you can't recoup your funds if you send them to the wrong wallet address.
Technical complexity: digital currencies are complex and mostly incompatible with a merchant's existing financial structure. Crypto-associated tools, systems, platforms, and wallets also need some understanding of the crypto world and its underlying technology before they can be readily accepted by merchants and users globally.
Though these barriers seem insurmountable, approximately 75% of US retail organizations plan on addressing security, technical, and implementation challenges to begin accepting digital currencies.
Since cryptocurrencies are here to stay and will become mainstream in the coming years, it's essential for crypto users to adopt some best practices to enhance the security of their online transactions.
5 Best Practices to secure your crypto wallets and Transactions
Crypto users must take necessary security measures and embrace the discussed best practices to:
Safeguard their wallets,
Not fall for phishing schemes,
Steer clear of unreliable crypto platforms, and
Keep their cryptocurrencies from being stolen.
Here are some of the best practices crypto users can adopt to secure their cryptocurrency wallets and transactions.
1. Buy cryptocurrency from a trusted platform
Before you can secure your cryptocurrency wallets and transactions, it's crucial to set up a secure crypto wallet ahead of time and purchase cryptocurrency from a trusted platform with a robust security framework.
While you must be itching to buy products using cryptocurrencies, you won't be able to execute your plan if your buying experience gets botched. You'll not only end up losing your money but your crypto experience would be tarnished too, making you reluctant to try it out again.
But not to worry. There are several trusted crypto platforms, such as Coinbase, Gemini, and MoonPay, that are available globally and host a wide range of cryptocurrencies. These platforms are also user-friendly, making it easier for crypto enthusiasts to buy the cryptocurrencies they need.
For instance, if you wish to purchase cryptocurrency, all you need to do is signup with a crypto exchange, and enter the amount of bitcoin you'd like to purchase. If you're unsure about Bitcoin's value, you can also add the amount of money—fiat currency—you'd like to spend to purchase Bitcoin.
After determining the amount, enter your Bitcoin wallet address—it may be custodial or non-custodial. Now, verify your email and other details. Voila, you're all set! You can now buy Bitcoin with a credit card on MoonPay or any other mode of payment you prefer, including a debit card, bank transfer, Google Pay, Apple Pay, and Samsung Pay.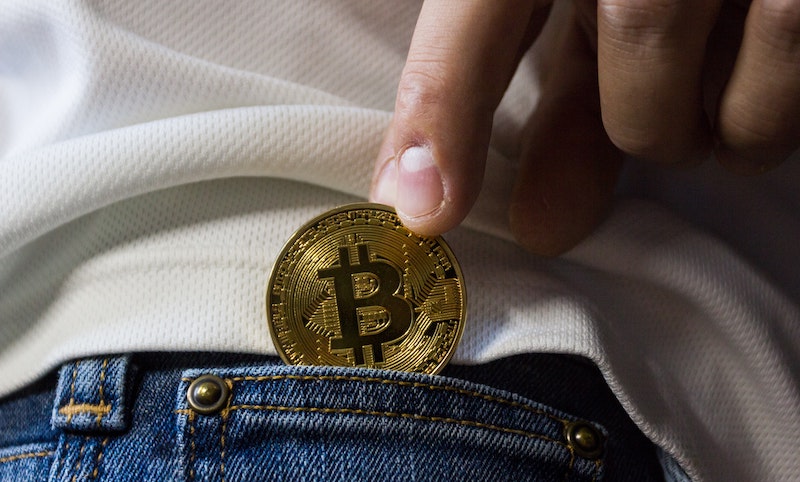 2. Enable 2FA and choose a strong password
;
After you purchase the desired cryptocurrency, it's time to embark on your spending journey. While the novelty of trading cryptocurrencies for other items or services will make your heart sing, keep your eyes open and your senses peeled while conducting such transactions.
While purchasing items on websites and applications, you will need to create an account and select a password. Though most businesses use secure cryptocurrency payment gateways to complete transactions, some might ask you to link your crypto wallet too.
Try steering clear of such sites, but if it's absolutely necessary, then create a strong password for your online account. Don't attach any personal meaning to the password, as it'll make it easier to break. For instance, don't use your name, email id, or birthdate as a password.
Choose a strong password that's a combination of letters, numbers, and symbols, and is at least 12-16 characters long. Also, ascertain that you don't save your account details on your browser.
In either case, always keep in mind that the site or payment gateway you're using might get targeted by a bad actor, and if that happens, you don't want your crypto wallet information in their hands. To further enhance your online transactions' security, employ a 2FA or two-factor authentication.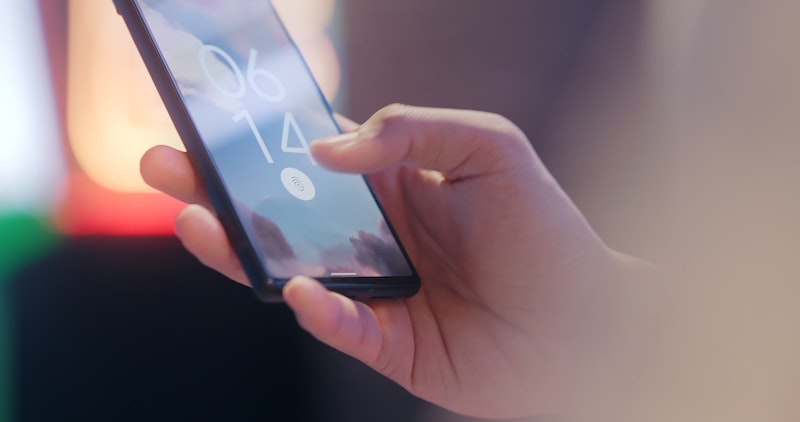 You can either opt for SMS authentication, but since this can be bypassed with a SIM swap or other phone number-based hacks, you can go with security providers like Google Authenticator for added security.
This will ascertain that in the event your password is compromised, an attacker can't exploit and access your crypto wallet.
3. Double-check the URL to avoid fraudulent websites
Imagine you're surfing the net or just scrolling through your Facebook, now Meta, posts and across this amazing online store that sells discounted designer dresses, or better yet, it's your favorite designer hosting a clearance sale. Now, you might be enticed to purchase that killer red dress, but refrain from giving in to the urge and do some recon.
Check the URL of the website. Often fake or duplicate websites have a slightly different spelling than the original one. You also need to check the lock icon on the left side of the URL to ensure the site has a valid SSL certificate. If the lock icon is red or if you receive warnings from your browser, heed them.
Additionally, avoid downloading apps from unverified sources. Try downloading apps from the official site as much as possible, and don't click on advertisements on social media or other random sites.
4. Never use public Wi-Fi and invest in a VPN service
While you might be tempted to connect to a free, public Wi-Fi, resist the temptation, at least while conducting online transactions or checking on your wallet. Since you don't want your browsing history to end up in the hands of an attacker and become their next target, use a VPN too.
A VPN will save you from MITM (man-in-the-middle) attacks, wherein a hacker breaks your connection to a site and inserts themselves between you and your intended website. They can then pass on your data to that website to make it seem like you're still connected as usual, but now they can monitor your online activity.
To save yourself from being hacked and to hide your IP address, invest in a dependable VPN service.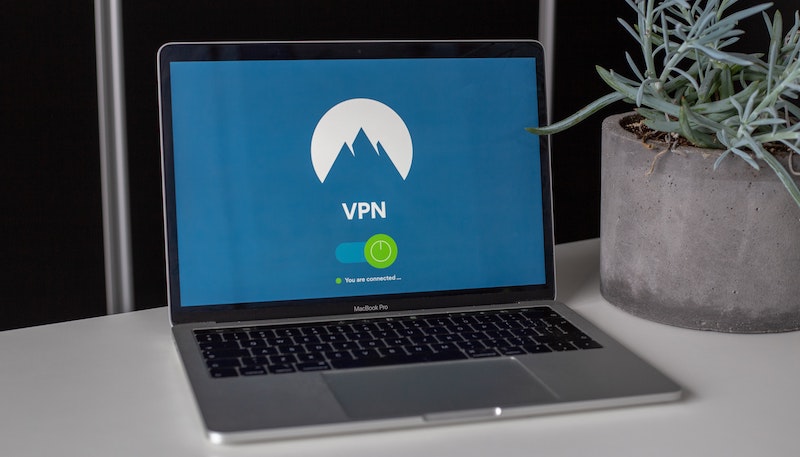 5. Adopt a hardware wallet
Get a hardware wallet to keep your private keys offline. A hardware wallet is a USB device that you need to connect to a device each time you want to conduct a transaction and sign it with your private key. Since your private key never leaves your trusted devices, it's impossible to steal your seed words.
It's also impossible to attack your wallet with malware since it lacks an internet connection. But since these are costly and take more time than software wallets for transactions, it might not be the best option for you if you need to store small amounts of crypto.
Secure your crypto wallets and transactions
To make the most out of your crypto transactions, choose a crypto that's globally acceptable, such as Bitcoin and Ethereum, and has good circulation in the market. Moreover, since all crypto transactions are irreversible, don't forget to double-check your transaction details and the intended wallet address.
Share this post
Leave a comment
All comments are moderated. Spammy and bot submitted comments are deleted. Please submit the comments that are helpful to others, and we'll approve your comments. A comment that includes outbound link will only be approved if the content is relevant to the topic, and has some value to our readers.