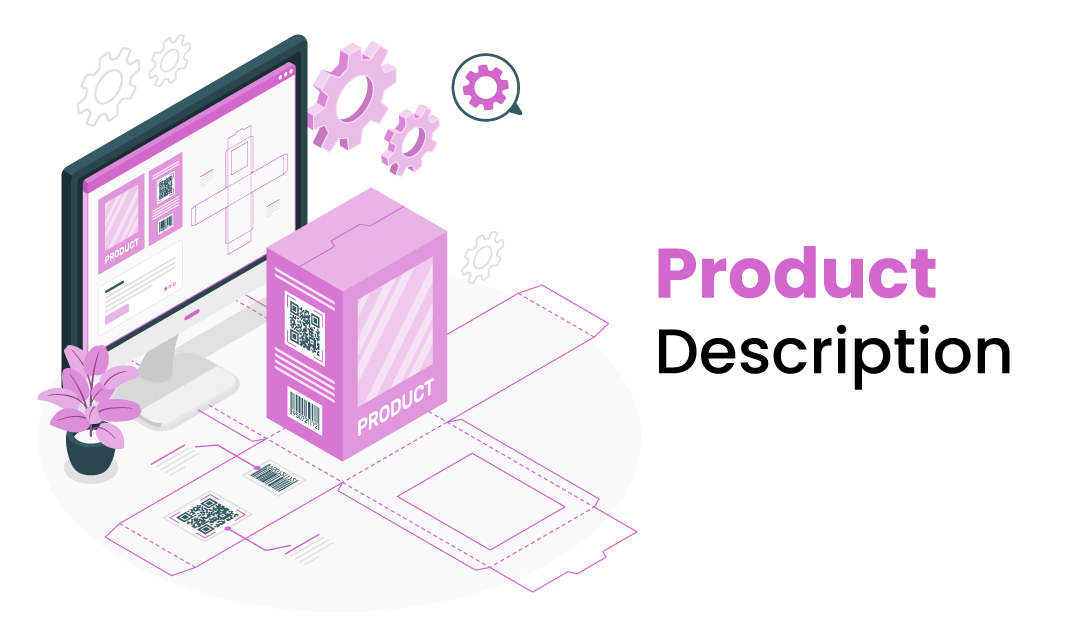 Great product descriptions add to product pages by selling your products to actual customers, not merely as paragraphs meant to boost your SEO ranking. I see you, marketers. Well-crafted descriptions can draw your potential buyer in, pique their interest and make them want to know more. The best product descriptions make your products irresistible, so your customer has to make a purchase there and then.
Such descriptions aren't easy to write, but they're not impossible. While there's no right or wrong way to go about it, there are some key considerations you'll want to think about, some of which we'll be exploring today!
Define your Ideal buyer
If you write product descriptions with a large market of potential buyers in mind, your descriptions become general and lack purpose. Direct, personalised product descriptions are the best.
Use your words to write as though you're talking to them personally. Almost as if you're having a discussion. You get to choose the terms that your ideal buyer will use. Make use of the pronoun 'you' to make writing in this way easy. Envision your ideal buyer while crafting your own product descriptions.
Here are some tips to help:
What kind of humour (if any) does he or she enjoy?
What are the words he uses?
What are the words he despises?
Is he comfortable using casual, informal terms like sucky and crappy?
What are the questions he asks that you should respond to?
Consider how you would talk to your ideal customer in person if you were selling your goods in a store. Now try to incorporate this kind of language into your descriptions so you can have a more meaningful interaction online.
Use Rewards and Incentives
We become thrilled about individual product features and specifications when we market our own products. The difficulty is that our potential buyers aren't as concerned with little details. They want to know what's in it for them and how it will help them solve their biggest problems.
This is why instead of listing out your product features and hoping for the best, you need to list these features in a way that describes the benefit they'll provide to your customers and their lives.
What makes your customers feel happier, healthier, or more productive because of using your product? Which issues, kinks, and annoyances does your product help to resolve?
Sell an experience rather than merely a product.
Take Advantage of Your Reader's Imagination
According to scientific studies, people's desire to own a product increases when they handle it in their hands. Because you're selling online, your customers won't be able to hold your things in their hands. Large, clear photographs or videos can assist, but there's also a copywriting method for increasing desire: let your reader imagine what it's like to own your goods.
Begin each sentence (or paragraph) with a word like 'envision' to get the creative juices flowing, and then describe how your reader will feel after owning and using your product.
Use social Proof Where You Can
Simply put, you would typically never buy a one-star rated Amazon product, even if it's the best product for you because it has such a low rating. Alternatively, you would pay most attention to the five-star rated products because others have already risked by the product and say it's decent and what you're looking for.
This is the power of social proof.
When your website visitors are undecided about which product to buy, they look for recommendations. They are frequently persuaded to purchase a product with the most positive evaluations.
This is why you need to incorporate social evidence into your product descriptions.
Including a photo of a person in a quote adds credibility; it also makes an online business more personable and approachable, prompting clients to contact for answers to their questions.
The majority of purchasers are drawn to purchasing something that is popular.
Highlight the products that are popular with customers on your eCommerce website.
A well-written product description will always pay off.
Tell stories and provide explanations for even the most minor aspects.
Instead of being boring, try to thrill your website visitors with attractive descriptions.
Most importantly, write with zest and charisma since your enthusiasm for your items will rub off on others.
Share this post
Leave a comment
All comments are moderated. Spammy and bot submitted comments are deleted. Please submit the comments that are helpful to others, and we'll approve your comments. A comment that includes outbound link will only be approved if the content is relevant to the topic, and has some value to our readers.