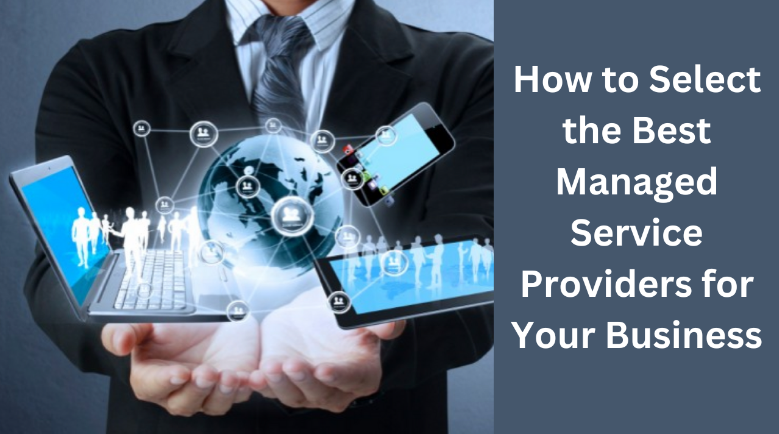 Businesses of all sizes need a reliable and efficient managed service provider to help them keep their operations running smoothly. But which providers are the best for your business? When choosing a managed service provider for your business, there are several factors to consider.
You know that you need to work with an MSP, but what factors should you take into account while selecting your next MSP?
The benefits of working with the ideal managed service provider for a corporation are tremendous. For instance, despite the size of your company, your own IT crew is likely overburdened. An MSP can assist in providing much-needed relief. This strategy can increase loyalty and have a big effect on your bottom line.
Additionally, when companies work with a reputable MSP, they may access cutting-edge technology and crucial technical know-how without hiring and paying for in-house IT specialists. This strategy aids internal IT staff in concentrating on more crucial business-related activities, such as scaling businesses.
Yet, selecting the best-managed service provider (MSP) for your organization will rely on a variety of factors, including the nature of your industry, your location, and much more.
This blog post will provide a checklist of critical factors to consider when selecting a managed service provider. We'll also discuss the different managed service providers available and which might be the best fit for your business.
What Is an MSP Software?
Managed service provider (MSP) software helps business owners manage their technology and customer relationships. It includes features such as:
Managing email and phone systems.
Configuring and managing systems and applications.
Configuring security measures.
Organizing data and files.
Performing maintenance tasks.
Integrating with other systems.
Providing support services.
MSP software captures operational efficiencies and insights with flexible invoicing. This allows MSPs to expand their client base without the risk of undercharging or overcharging. MSP software's remote monitoring is another critical component of an effective MSP software solution. It allows MSPs to keep tabs on clients from afar, ensuring that they comply with their contractual obligations and staying on top of any issues that may arise.
MSP software can be a valuable asset for businesses of all sizes, as it can help them to simplify their operations and improve their customer interactions. By consolidating their technology and customer management into one platform, businesses can save time and money while reducing the risk of accidents or data loss.
9 Tips to Select the Best MSP for Your Business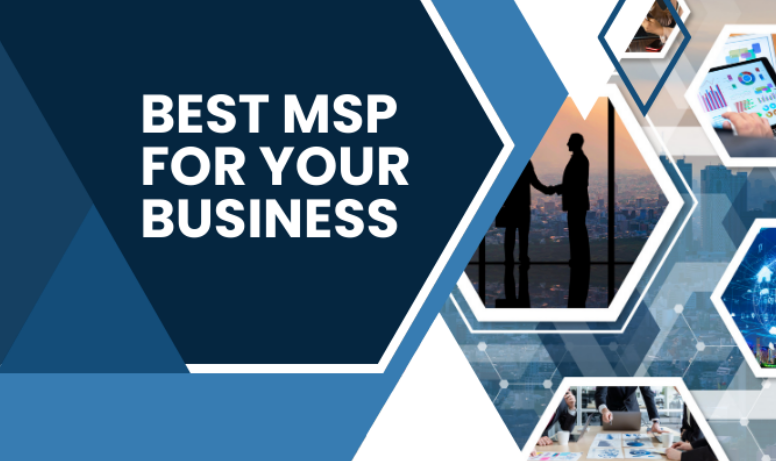 Organizations must adapt to new standards to stay competitive as technology develops. Several internal IT workers find it difficult to keep up with technology advancements while still providing for client needs.
Many businesses can save time by selecting the best-managed services provider when maintaining IT resources interferes with routine operations.
This will relieve the load on your IT team. When selecting the ideal managed service provider for your company, it can be challenging to know which factors to consider. Here we are going to explain tips for selecting the best-managed service provider.
1. Consider the Managed Security Services Specializations
The majority of MSPs provide a range of specialized services. Yet a large number don't offer any cybersecurity services. Some provide basic periphery or surface-level protection. Yet, in the present threat environment, these measures are inadequate against advanced assaults.
The complexity of threat hackers and the attack channels they use is rising. Thus, an MSP that is ill-equipped to tackle them could be more detrimental to your company than beneficial.
According to research, cyber assaults result in the closure of up to 61% of small firms. Regrettably, there are situations when this is related to the fact that they worked with an IT partner who didn't offer specialist-managed security services.
This is why picking a tended managed services provider that offers managed security apparatus is essential.
A reputable MSP can assist you in filling in protection gaps. Moreover, it helps in enhancing your level of security by providing:
Proactive incident response
Sensitive data protection
2. Track Record
It's crucial to conduct research before signing on with an MSP. You must rely on more than their sales materials and website. You should start by reading their customers' reviews. You may obtain additional details about them by
Reviewing their endorsements
Seeking neutral reviews online
Checking out their partnerships with related businesses
It's a fantastic sign that your potential MSP is devoted, exceptional at providing customer care, and skilled at problem-solving if they routinely get positive evaluations. When deciding to work with an MSP (managed service provider), know the following:
Their annual engagement levels
The extent to which they have already partnered with Microsoft or other tech behemoths
The scale of their clientele
Once you've done that, look into their credentials. A lack of knowledge raises the possibility that the MSP's service might be faulty or result in unforeseen charges in the future. Critical decisions must be made to avoid making a costly mistake when choosing an MSP platform and committing to a legal agreement.
3. Match With The Requirements
The majority of MSPs are not sector-specific. They are capable of serving any business. Yet, a small number of people focus exclusively on certain industries. These include
Non-profit
Legal
Manufacturing
Healthcare institutions
Thus, find out if the MSP specializes in your industry if you operate in a sector with many such applications. This method might help you decide whether they are a suitable match for your company.
If your potential MSP also provides compliance services intended for heavily regulated businesses, that will be an extra benefit.
4. Transparency
The secret to good cooperation is transparency. Your MSP must clearly outline how they are doing for you. Moreover, how they intend to do going forward.
Your data protection procedures and long-term planning benefit when a managed services provider is consistently transparent and open. To promote transparency, teamwork, and confidence, MSPs must also be upfront about their:
Approach
Culture
Tools
Procedures
Methodologies
5. Employees of MSP
Are all tasks handled by your potential MSP's internal team, or is some of the job outsourced? In any case, be sure that all IT personnel, internal, external, or a combination of the three, are qualified and experienced.
Employees should be able to claim a variety of expertise inside their organizations, or at least some of them. In general, it is better if the workforce has the greater experience. For instance, picking an MSP with senior security and regulatory experts with a solid reputation would be a great pick if your sector is highly restricted.
Take the time to investigate and speak with your potential managed services provider because you won't be finding all this data at a look.
6. Focus on Your Solution Objectives
Focus on your objectives for managed services before choosing your managed service provider. The easiest jobs to outsource to MSP are those that are routine and repeatable but cannot be automated. When you've figured out what must be accomplished, test the providers' skill sets to determine which will benefit your company the most.
Although some managed service providers concentrate on providing basic IT management or support, others provide more coherent approaches and service packages. There is no one correct solution or size that fits all. So conduct your analysis and choose the provider who meets your requirements.
7. Scalability
Regardless of the cause of your shifting requirements, it's critical to pick a managed service provider that can adjust to your business's ever-changing needs. Since business requirements are constantly shifting, it's critical to confirm that the MSP (manage service provider) can support the expansion. Moreover, it supports the development objectives of your organization.
Scalable services from managed service providers enable you to quickly add extra resources as necessary. Your company may see
Seasonal growth and decrease
Need to add more capabilities
Make sure you have choices for future expansion
8. Updated MSP
A managed service provider (MSP) must stay current on the newest developments in IT and IT networks. As technology changes at a fast pace, remaining current can assist in protecting privacy and security. Furthermore, it provides you with a comparative advantage. So, check to see if the MSP you partner with
Spending money on state-of-the-art training tools
Dedicating time to teaching staff how to use and manage them
Having a solid plan for recovering from disasters
9. Location
The site of your MSP is significant for a variety of reasons. For instance, it will be much simpler to synchronize on-site help if a managed services provider is relied on in the same region or city. The position of the MSP might also influence the following.
Pricing
Time
Service quality
You can run into some linguistic and cultural obstacles if your MSP is in a foreign nation. There may be extra complexity due to the likely differences in the data privacy regulations in that nation.
The Bottom Line
It can be intimidating to select the best-managed service provider, yet it does not have to be a difficult choice.
The ideal MSP will coordinate with your IT requirements and scale smoothly as you expand. Secondly, they will ensure strong compliance and safety while keeping up with the most recent technological advances.
Additionally, your MSP (managed services provider) will be accessible round-the-clock to handle your needs.
Finally, determining your aims and matching them with a service that might help you achieve them is the basic step in selecting a provider.
Leave a comment
All comments are moderated. Spammy and bot submitted comments are deleted. Please submit the comments that are helpful to others, and we'll approve your comments. A comment that includes outbound link will only be approved if the content is relevant to the topic, and has some value to our readers.