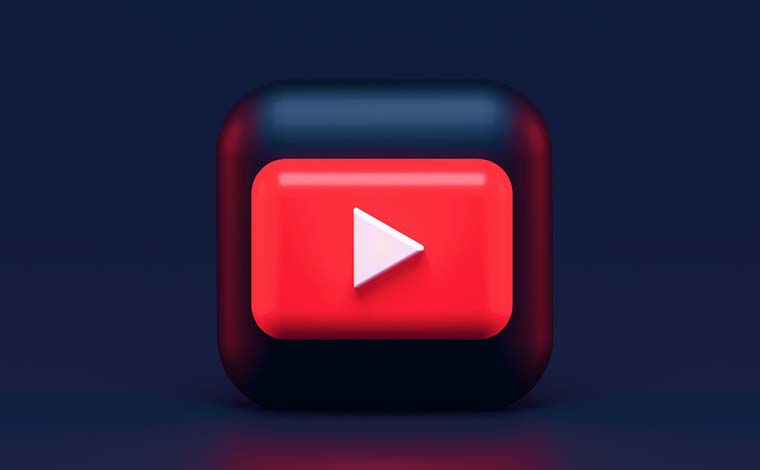 YouTube is definitely an interesting platform. It has something for everyone, and there are so many different types of content creators making all sorts of videos.
However, if you're finally ready to ditch those algorithms and be in charge of your earnings, selling merch is the way to go.
YouTube is the second most popular search engine in the U.S., and it's also one of the best platforms to make money on. Creating engaging YouTube videos and selling merch is a sure-fire way to secure a steady income.
Merch is a booming industry that every YouTuber should be considering. With the recent changes to how much YouTube pays out, merch is one of the best ways to make money on the site now.
You can't just throw anything on your store and expect it to work, though. Your merch must align with your theme and be cohesive with the rest of your YouTube content.
So, what are the best types of merchandise to use? What are some common pitfalls? And what do you need to know before starting your merch business?
With so many options out there, it can be hard to determine which merch will work best for you. The overthinking, the fear of failure, the what-ifs. But it doesn't have to be that way.
So, here are some factors that may help you decide on what kind of merchandise will work best for your channel.
The Importance of Merchandise
Relying only on advertising and brand relationships is a risky strategy, as it is subject to the whims of third parties and algorithms. And, as we all know, platforms have been known to vanish seemingly out of thin air.
More than ever, YouTubers understand the need to monetize by offering their fans merchandise and other goods for sale.
In addition, the creator has complete control over all aspects of their business and merchandise, including design and promotion. Therefore, an algorithm is not necessary.
Because of that, merchandise is a valuable addition to your YouTube channel. It can help you grow as a YouTuber and allow fans to connect with your brand.
But before you make any purchases, it's important to know how merch can affect your channel's success.
There are many benefits associated with selling merchandise on YouTube, including generating higher revenue per video. You can also enter collaborations with brands or use your merch as a reward for subscribers.
Merch may not seem like it would be good for your channel at first glance, but there are a plethora of different ways in which it can be beneficial.
The Purpose of Merchandise
Before deciding on what kind of merchandise you want to sell, it's important to figure out what its purpose will be. The two most popular purposes of merch are making money and spreading your message.
If your goal is to make money, then you'll want to decide on a product that has high margins. This is because if you're hoping to make a living from YouTube, then the goal is to make as much money as possible.
However, if you're hoping to spread your message through merch, then you'll want to consider selling t-shirts, sweaters, phone cases, or iPhone skins with your logo on them. These items are more likely to be seen by people in public without costing too much for the buyer.
What are the different types of merchandise?
Some of the different types of merchandise you could sell are t-shirts, hats, phone cases, mugs, pens, mouse pads, or buttons. There are also many other options to choose from.
The first thing you'll want to do is brainstorm what types of merch would align with your channel theme.
For example, if your channel is about beauty and fashion, then makeup brushes would be a good option for merch. Buttons and t-shirts might not be as effective because it's too broad of a category.
There are two types of merch you can make and sell online.
Fan merchandise
The conventional way of providing products to fans is to create traditional merchandise.
Take concert t-shirts or branded water bottles as examples. Fans may express their support for you as a creator by wearing or using these things with your channel's phrases or graphics on them.
Merchandise may be anything you can print your logo on. T-shirts, caps, mugs, pens, mousepads, and buttons are common examples of merch.
Shirts and caps are the simplest, to begin with. This type of fan merchandise has the advantage of being easy enough to produce due to on-demand printing. This also implies that the merchandise may be relatively affordable.
If you choose an on-demand service for printing your merchandise, you won't have to deal with sourcing original items, maintaining an inventory, or even shipping. You save both time and money by doing this.
Products you create
Making your items from scratch might be lucrative, but it requires a lot of time and effort.
As a small creator, you may not have the resources to do all of this, but there are still methods to get it done. Instead, begin with a simpler project.
Think about what you do best as an artist and how you might communicate it to your audience.
It may be as easy as:
Craft or project instructions in PDF format
Something you made yourself, like handmade ornaments
Workshops
Art prints
Audio tracks
Recipes in digital format
How to Choose the Best Direction to Go with Your First Merch on YouTube
You've finally decided to create your merch. You have a great idea for a design that you think will resonate with your target audience. You can feel the excitement building inside you when you imagine how much money you'll make from the sales once your merch is live!
The only thing left to do is choose which direction to go with your first merch on YouTube.
Before you can figure out which direction to take with your merch, there are a few factors to consider.
What are the types of videos that you publish?
There are so many different types of videos that people publish these days. We have in-real-life videos, organizational videos, people singing original songs or covers, cooking videos, warehouses and autonomous mobile robots, or just simple recipes, people playing different video games - the list goes on.
The type of content you are creating should choose your merch.
Choosing a hat for merch as a single stay-at-home mother might not be the best choice, but a mug could be the bull's-eye. Or, if you are a gamer, designing buttons or pins would be a real miss, but a mousepad would probably fly off the shelves.
So, often the only way to get close to your audience is to try to view your channel from their perspective and see what they would want. Or, you could also ask them for feedback and implement that into your final decision.
What is your goal with your channel?
When we talk about goals, it isn't just short-term goals, but long-term as well.
Where do you see your channel in the future? Do you plan on doing this as your only income in the future, or is this a side hobby? Are you planning on putting out the same type of content over a longer period of time, or are you considering branching out?
For example, your channel is all about reading classic literature and commenting on it. Do you plan on expanding or moving to commenting movies? If so, how will you be able to adjust the merchandise?
Those are all valid questions to put on the paper and think about before you make a final decision regarding merch.
What are your available resources and time commitments?
This question is among the more important ones. Again, depending on what type of merch you'd want to sell (fan merch or created by you), you get to choose what you'll put out for the world to see. If it is something you create, start with simple items.
As an artist, you can offer something on a more generic side that does not take up a lot of time or money to make. Or, if you are a counselor/psychologist, you can make a simple guide that your followers can download for a fee.
Do you want to promote your brand or just focus on promoting your channel?
If you want to make a name for yourself, merch is the way to do it.
However, if you are only looking to promote your channel, one or two choices of merch should cover it.
If you want to promote your brand, you need to make a little more effort, because being easily recognizable does not happen overnight. You need to keep making new merch, revamping the old, or simply make new designs every so often.
It takes a lot of time, effort, and money. But it can be very worthwhile in the end. So, think about what is the end goal, visualize it, and go for it.
How to Make Your Own YouTube Merch
Once you've decided on which type of product you want to use, it is time to start designing.
One of the first things you'll be thinking about is what kind of design you want to use on your products. Do you want something simple or something intricate? Elegant, or over-the-top?
To begin, consider how your channel's brand may be reflected in a design. Consider using your company's logo, the words you say in videos or even a cartoon version of yourself.
You can take some time to brainstorm ideas, and find the best one for your brand.
For example, if you do not have a logo yet, this would be the perfect time to design it. Or, if you end up choosing to print out a slogan you use, how will you use it? Will it be simple words in order, or something more creative? The possibilities are endless, and that in itself can be a major setback to indecisive people.
In case you recognize yourself as such, maybe it would be a good idea to employ a design agency that could help you narrow down your choices, as well as pinpoint a design you'll be perfectly happy with.
Working with a design agency is a smart idea when you don't have an exact idea, or when you have too many ideas. They can provide input on how something scores online, if it is too difficult to produce, and they can make a universal printable logo that you can scale up or down as needed.
Use Merch as a Gateway to Success
You don't have to have millions of subscribers to begin selling merchandise as a YouTube producer.
When it comes to producing money online, you already have everything you need to succeed outside of YouTube. You just need to start.
Creating a long-term business model that can withstand the ups and downs of YouTube is essential to being a successful YouTuber. And no better time to start than now.
Share this post
Leave a comment
All comments are moderated. Spammy and bot submitted comments are deleted. Please submit the comments that are helpful to others, and we'll approve your comments. A comment that includes outbound link will only be approved if the content is relevant to the topic, and has some value to our readers.