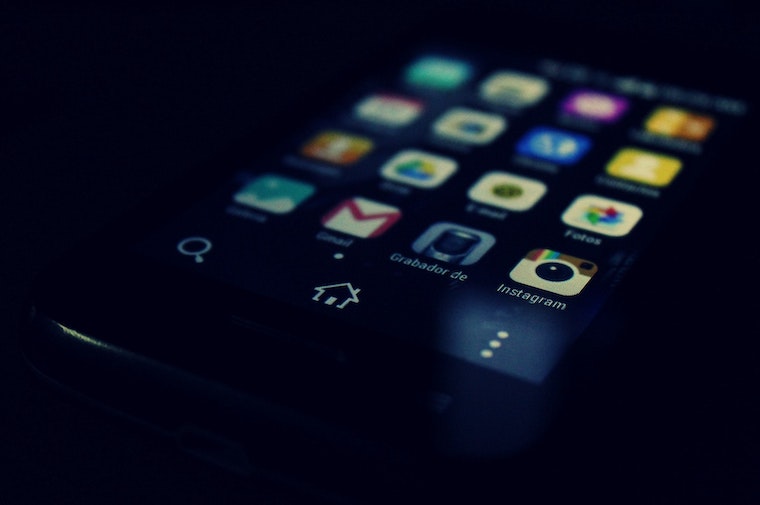 In today's world, many individuals usually use their smartphones to store private information. This private information may include working details, banking information, and communication with colleagues and family members. This makes your android phone an easy target for unauthorized operators. Viruses and malware usually copy themselves on your Android and escalate throughout the android system.
They cause damage, crashing information and eventually corrupting the android system. As they continue to spread throughout your device. It can lead to sluggishness and malfunction of the system. Sometimes the device can shut itself off without you clicking any button.
Users who don't act quickly when they see signs of malware on their devices may fall victim to all types of fraud. Removing viruses and malware on Android gadgets is achievable manually or by using legitimate android security apps. This article discusses integral ways to remove viruses and malware on Android.
Signs of Viruses and Malware on Android
The following are the common signs of viruses and malware on your Android device:
Your Android device overheats
Your battery drains quicker than usual
Degraded Android device performance
Applications taking longer to open or they simply crash
The android device contains a mysterious application you did not install
There are lots of pop-up ads on your device.
However, your device can also behave in a way that is unusual to you. For example, your Android operating system has stopped getting updates despite being compatible. It is integral to be extra wary of such signs and act accordingly.
Ways to Inspect for Malware on Android
Not only should you look out for signs, but also you should know how to find malware on your device.
It is also integral to regularly inspect your device for malicious programs. This helps you eliminate harmful apps, files, and data on your device. It is essential to ensure that your Android play protection is always turned on.
Here is how you can easily find malware on your android device:
Open your Play Store application
Open the Play Store menu button
Click Play Protect
Click Scan. Your Android will begin to scan for harmful apps or programs on your device.
If harmful programs or malware are found on your device, it will give you the option to uninstall them.
Following the above steps, your system can easily detect and alert you when a suspicious application or file is in your Android device.
Scanning malware and harmful apps manually on your devices can be tiresome, or you might need to remember to scan your device. You can set your Android device to scan itself and alert you when malware is detected automatically. Here is how it is accomplished:
Click the settings icon at the top of the Play Protect page.
Ensure that all sliders are on or they are green.
Play protection is an integral part of your device as it helps to monitor applications on your device. Therefore, it is essential always to turn on the play protect to run safety checks on applications from your Android device.
Effective Strategies to Remove Viruses or Malware on Android
The following are the top effective strategies to remove viruses or malware on Android devices:
Step 1: Reboot your Android device to enter safe mode
Step 2: Remove Caches and Cookies from Your Android Browsers
Step 3: Install an Android antivirus app
It is an excellent idea to research other ways to get rid of viruses on your device if the following steps fail to function. For example, an Android device will not have the same steps to remove malware as iPhone, iPad, and Mac devices. The following steps can be used in all Android devices to check and remove malicious programs.
Step 1: Reboot Your Android Device in Safe Mode
Safe mode is an effective method to boot your Android device turning off all third-party applications to help you figure out what is wrong with your Android. It is integral to enter safe mode when you spot signs of viruses and malware on your device. The safe mode allows you to remove malware files or apps from your device by turning off third-party applications and files. Users who utilize custom launch will see different launches when in safe mode.
All display widgets will be disconnected from your home screen. Knowing the widgets in your display before entering safe mode is essential. This allows you to restore your previous widget after booting your device to the usual mode.
The following are the most common steps to enter safe mode on many devices: Android users can also use safe mode if their applications keep crashing unexpectedly.
Long-press the Power off button till Power off option appears
Long-press the Power off option till the elicit to Reboot to safe mode appears
Press OK and hold up for your device to boot to safe mode
After completing the process, you will identify a safe mode watermark at the bottom of your device
Open your device settings by clicking the settings icon on your home apps
Click apps or settings that manage applications
Uninstall any mysterious applications in the app list by clicking on the app and tapping uninstall
After completing the process, go back and long-press the power button again. And click Reboot to return to usual mode.
After removing all suspicious applications and files from your device and your device problem still needs to be solved. You can redo the process of rebooting your device back to safe mode or inquire for support from the manufacturer's guide.
Step 2: Remove Caches and Cookies from Your Android Browsers
Perform this after all other techniques failed to remove viruses and malware. Android devices have many browsers that allow users to access the internet. If your phone opens unfamiliar websites or files, you will be needed to delete your web browser data to its default. Clearing your browser data will erase all saved caches, website settings, and accounts.
However, clearing your browser data does not remove viruses or malware already attached to your device. But erasing your browser data helps to remove browser redirect virus that redirects your browser to malicious websites or software.
The following steps will help you delete your browser data: Removing cookies, caches, and accounts enables you to stop redirects to unwanted websites and files.
Open the settings by clicking the settings icon in your home apps
Click Apps
Look for any of your browsers and click on it
Click storage from the browser app window
In the storage settings, press Manage Storage
From there, you can click Clear All Data
Step 3: Install an Android Anti-virus Application
Cyberthieves will always look for new ideas to access our data and steal valuable information. More than your manual safety attempts will be required to stop cyber thieves from invading your privacy. This is why you must use a dedicated Android antivirus application to protect your Android from viruses and malware.
Protecting and getting rid of all unwanted applications and malware from your Android is essential. Therefore, staying posted on the trending ideas and ways to remove viruses and malware on Android is integral.
Leave a comment
All comments are moderated. Spammy and bot submitted comments are deleted. Please submit the comments that are helpful to others, and we'll approve your comments. A comment that includes outbound link will only be approved if the content is relevant to the topic, and has some value to our readers.