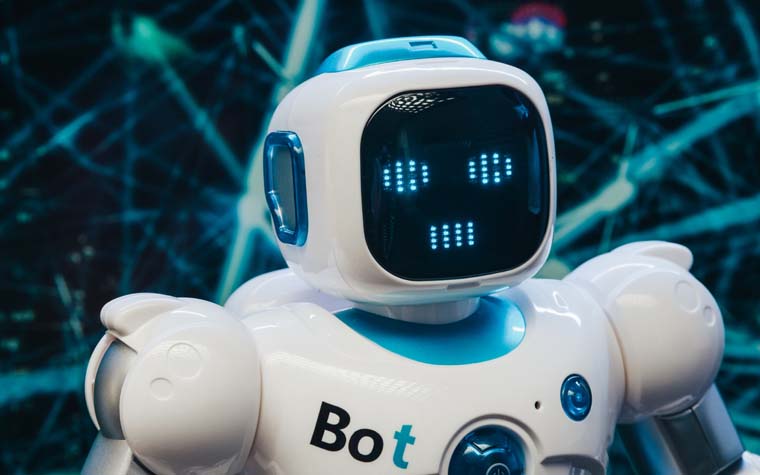 Before the revolutionary technology we have access to today, business-related tasks consumed more of our time. One of the most valuable things we have is time. With the assistance of AI technology, business workers have been able to boost their workflows. Artificial intelligence has modernized business practices, giving entrepreneurs and employees newfound capabilities. This is how AI technology is enhancing business practices in multiple work-related realms.
Handling Repetitive Tasks
With the assistance of AI, there is no need to spend hours working on repetitive tasks. Filling out data, completing spreadsheets, and correcting errors are no longer concerns business employees have to worry about. AI processing can tackle any repetitive business work so that time can be saved, and responsibilities can be finished efficiently. As long as you have established templates and automation resources, AI processing can effortlessly begin workflow. Human error is a disadvantage to all businesses, but with AI this issue will be decreased. AI automation is a powerful force that not only saves time but makes daily tasks simplified and easier to finish. Employees and employers find ample satisfaction when workloads can be lowered with the assistance of AI automation. This simple use of artificial intelligence develops efficient workplace practices.
Analytics & Data Collection
Being able to collect organized data is a privilege that all workplaces should have access to. Without proper insights on performance regarding finance, customer service, ad campaign reception, and sales, businesses will struggle to make adequate decisions. Analytical data is essential so that owners and management of companies can know how to change or stick to approaches or strategies. Predictions of which decisions will pay off most are critical and risky to make. Fortunately, AI automation can produce forecasts of what projects, plans, and ideas will have the best chance of success. This option benefits business overall, lowering the pressure that comes along with decision-making.
How it Applies to Different Industries
Offices and the most notorious corporations aren't the only workplaces that use AI automation. When you think of businesses, you probably imagine huge brand names like Apple or Amazon, and other fortune 500 hundred companies. The reality is, all industries use AI technology in some form.
Law corporations rely heavily on AI automation to process legal files and regulate systems. In the legal industry, there is a database on criminal records, current cases, and other related information. Without the help of AI automation, manually filling out details, or accessing legal records would be a major hassle.
Financial institutes such as banks, credit unions, and investment markets use AI technology daily. People alone cannot be responsible for processing endless amounts of financial data. Human error would undoubtedly screw up too many calculations, so thankfully financial corporations and businesses can access AI to complete most money-related jobs. Prior to modernized technology, the financial industry suffered a multitude of times due to a lack of knowledge and assistance when it came to processing data both quickly and correctly.
The news industry is often forgotten about, and they are one of the top users of AI automation. Providing viewers with news isn't an easy task. News stations need to discover what stories need more coverage, what their target audience is, and how they can get more people to tune into their stations daily. Through data collection, news stations can have valuable insights on how they can curate content best suited for the needs of the viewers. AI technology has revolutionized all types of businesses. Modern workplace environments are now better equipped and capable of consistently maintaining weekly tasks.
The Productive Power of AI Automation
Not enough people understand the power of AI automation. There are tons of individuals who are ignorant of the modern capabilities technology has been able to achieve. Employees can reach better performance levels and feel more confident about the effort they put into their job. Whether used in personal business or professional establishments, AI automation enhances workplaces environments. AI technology has allowed the entire business industry to become more productive, and as a result, achieve desired goals.
Leave a comment
All comments are moderated. Spammy and bot submitted comments are deleted. Please submit the comments that are helpful to others, and we'll approve your comments. A comment that includes outbound link will only be approved if the content is relevant to the topic, and has some value to our readers.