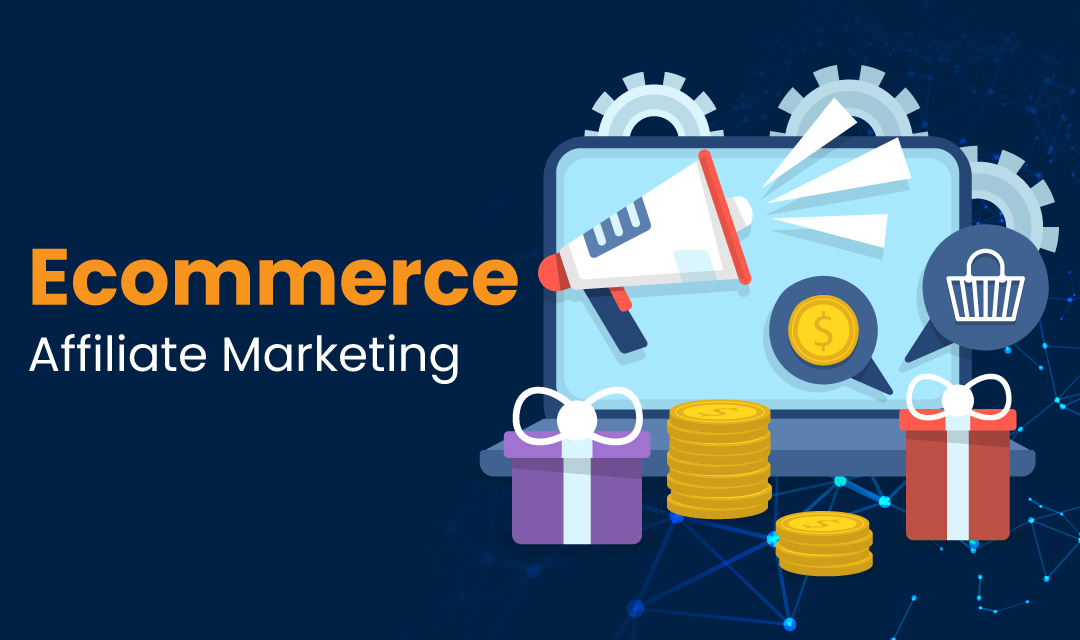 Want more customers to visit your eCommerce site? Consider affiliate marketing!
According to FindStack, 80% of large brands have an affiliate marketing program. eCommerce brands are no stranger to affiliate programs. So, how do you start?
In this article, we will show you a brief overview of using affiliate marketing for your eCommerce brand.
What Is Affiliate Marketing?
Affiliate marketing is marketing someone else's products or services for an exchange for commission when conversion occurs. A conversion can be a product sale, lead or pure traffic (clicks to a target website).
Affiliate marketing involves two entities: the advertiser and the publisher. Here's how each role functions in this type of marketing:
The advertiser (your eCommerce brand, in this case) wants to sell products or services.
The publisher (or affiliate) – a social media influencer, a blogger, etc. – promotes your products or services on their own site, and in turn, earns commissions on every sale made.
In that case, your eCommerce relies on websites, bloggers, etc. to promote your offerings. You'll only pay once you get sales from the publisher(s)'s efforts.
The Benefits?
Benefits from affiliate marketing include the following:
You can track how your campaigns are doing with each affiliate you work with.
Affiliate marketing can give you a strong return on investment (ROI).
You can scale your affiliate marketing efforts.
Third-party validation and social proof are provided. AND,
Specific, high-value products (or services) are highlighted.
The Cons?
Despite the benefits, there are also some challenges. Such challenges include:
Finding and recruiting the right affiliates
Finding what affiliate management technology to use for your endeavors
Finding the right person to manage your affiliate program, AND
Trying not to hurt other marketing efforts
What Does The Payout Look Like?
When it comes to payout in an affiliate program, there are a few effective ways to earn commissions. Such avenues include:
Direct Sales, where you'll earn a commission from sales-driven traffic
Leads, where you'll earn commissions from completing actions, such as email sign-ups, form submissions, social media follows, content downloads, etc.; AND,
Clicks, when an advertiser pays an affiliate on a cost-per-click basis, if they want large amounts of traffic to visit their eCommerce brand.
When Developing Your Affiliate Program
So, now that you know the basics of affiliate marketing, it's time to put it to work you're your eCommerce brand. With that said, here are 3 six tips to follow in your affiliate program:
1. Research Your Competitors
First, look into what your competitors are doing. That means finding their affiliate programs online. What do their affiliate programs look like? What do their emails, incentives, and bonuses look like?
In addition, look at the affiliates that your competitors aren't doing business with. Chances are, your competitors might not be seeing the gold mine that you find first!
2. Define Your Commission Strategy
When it comes to affiliate marketing, you'll need a good-working strategy.
With that in mind, your cost per acquisition (CPA) is important to calculate. That's why you'll need to consider the healthy affiliate return on ad spend (ROAS) of 3:1. Simply put, if you spend, say, $100 on affiliates, you'll make $300 in gross revenue.
Consider this formula for cost per acquisition (CPA):
Marketing Spend/Customers = Cost Per Acquisition
Here's the formula in action: Say your affiliate program spends $10,000, and your eCommerce site gets 20,000 visitors. Your CPA would be $0.50 per visitor:
10,000 / 20,000 = 0.50
3. Calculate Commission Payouts
While there's no specific formula for commissions, you should still consider the following factors when it comes to determining payouts:
Customer lifetime value (CLV)
Customer retention rate (CRR)
ROAS
Cost of goods sold (COGS)
Affiliate marketing objectives, etc.
With that said, here are a few tips that can help you take into account these factors when determining commission payouts:
Avoid paying affiliates based on clicks or impressions.
Sell your affiliate program to potential affiliates.
Pay your affiliate partners generously.
Make your affiliate program scalable by basing payouts on CLV with a ROAS of 3 or higher, not on one single sale.
Entice affiliates with contests and promotions, and message them whenever you're running great campaigns where they can get higher payouts for their hard work.
Analyze your competitors to where you can set up commissions based on your analysis.
Start with an affiliate network that is budget-friendly, and can help you reward your affiliates.
Conclusion
So, there you have it!
With affiliate marketing, your eCommerce brand will not only make waves online, but you'll help affiliate and similar personalities to make a living promoting your products and services. It's a win-win for everyone involved.
We wish you the best of luck in your affiliate marketing endeavors!
Leave a comment
All comments are moderated. Spammy and bot submitted comments are deleted. Please submit the comments that are helpful to others, and we'll approve your comments. A comment that includes outbound link will only be approved if the content is relevant to the topic, and has some value to our readers.