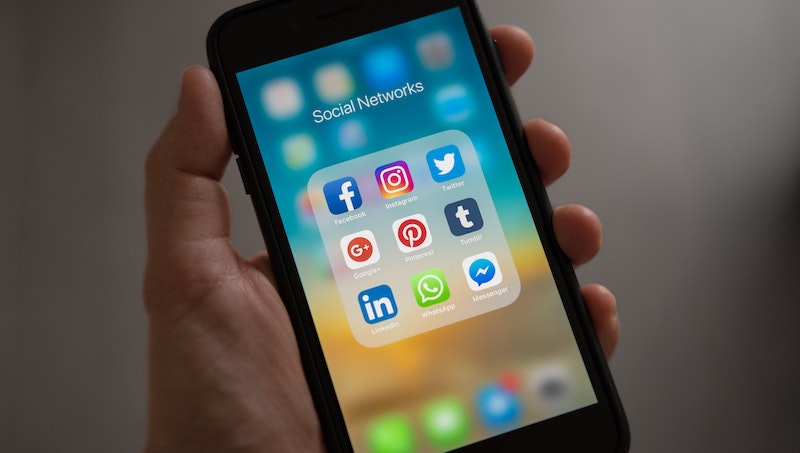 As technology progresses and the Internet becomes an increasingly complex and crowded place, it's easy to get lost in the noise. When it comes to your business, this can be a big problem. Your ability to be heard in the crowd and make valuable connections can play a major role in the present and future success of your business. This means it's important to link your social media and SEO strategies. Your business's social media presence can affect your SEO rankings - both positively and negatively.
1. Social Sharing and Link Building
Google ranks sites according to its algorithmic perceptions of a site's credibility, among other factors. An important part of determining whether your site is credible is link building, and businesses have made link building a cornerstone of their SEO strategies for years. Some of these link-building tactics work better than others, especially as Google's algorithms continually refine to exclude those who attempt to cheat the system.
The growth of social media has changed the face of link-building. In today's world, link building is best approached through creating original content and sharing it across multiple social media platforms. Tumblr, Facebook, Google+, and LinkedIn links are all taken into account by search engines as they analyze whether a page has useful information for a given search query. If a link is shared across many social media platforms, Google assumes it has value.
2. Making Connections
Google will also determine a business's credibility and value according to its amount of followers. This doesn't mean that many spam followers will get you higher rankings in Google, though; Google is good at differentiating quality from quantity. Your followers should be genuine connections. This helps avoid establishing your brand as a disreputable source.
Use your social media presence to make connections with people and organizers who are interested in and connected with your industry. This will boost your search engine results.
3. Personalization
When a user is signed into his or her Google+ account, Google searches will return personalized results. Other search engines have connections with other social media sites; for example, Bing searches are integrated with a user's Facebook account. The social interactions a given user has with your business on social media sites impact your business's rankings on his or her search results. Understanding how to properly utilize these connections can expand your customer base and help you make more quality conversions.
4. Building Authority
Being an authoritative source of quality information and services is one of the best ways to boost your search rankings, improve website traffic, and increase conversion rates. While it's important to execute an SEO strategy that advertises this expertise properly, having the authority in itself is the best baseline for your business - and social media connections build your credibility.
5. Optimizing Local Search Results
With Google's Pigeon update, local search results became incredibly important in search engine rankings. Particularly for small businesses, utilizing these local search rankings is the key to maintaining your brand. Many local searches are also conducted on the go by mobile users. Apps like Google+ are popular for people seeking a local service from their phones.
Your local social media listings should take advantage of this traffic; to do so, start by conducting a website SEO audit, which will identify and diagnose any issues that could prevent your site from ranking as well as it should. Next, update and then maintain an up-to-date presence on all your social media pages. This will lead to a rise in physical customers as well as search engine rankings.
6. Reviews
Social media sites are, by nature, engaged with the public. Your business's social media presence will attract reviews and questions from potential customers, and properly engaging with the connections you make goes hand-in-hand with acquiring those connections in the first place. One negative review can have a serious impact on your network - either by shrinking it or causing potential customers to seek an alternative to your business. This can deplete your followers, sales, and credibility.
Engage with negative reviews as soon as they arise to create a solid reputation. Dissatisfied customers should be dealt with kindly, calmly, and efficiently, even if their complaints seem unreasonable. Engaging with positive reviews is also important - it shows customers you care on a personal level about their experiences with your business.
Social Media is Part of A Good SEO Strategy
Social media is a growing part of SEO. Properly managing your social media presence can significantly improve search engine rankings, organically creating business growth and fostering success. Don't short your digital marketing efforts by neglecting your social media accounts. Quality social engagement can have a direct impact on your SEO, which in turn affects your overall site traffic.
Social Media Checklist
Link building is still crucial for SEO, but social media platforms have changed the game.
Google considers links shared on social media as valuable, leading to higher search rankings.
Genuine connections and followers are important for establishing credibility and avoiding disreputable branding.
Social media platforms can personalize search results for individual users, impacting business rankings.
Creating quality content and building authority in a given industry can improve search rankings, and increase website traffic and conversion rates.
Local search results are increasingly important, especially for small businesses targeting on-the-go mobile users.
Engaging with negative and positive reviews on social media is essential for maintaining credibility and customer loyalty.
Share this post
Leave a comment
All comments are moderated. Spammy and bot submitted comments are deleted. Please submit the comments that are helpful to others, and we'll approve your comments. A comment that includes outbound link will only be approved if the content is relevant to the topic, and has some value to our readers.