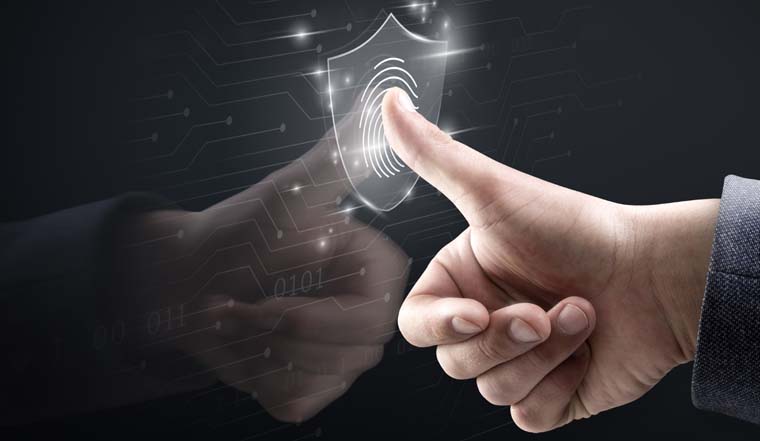 The days of relying solely on high-tech safes, high-security locks, and armed guards to preserve the company's documents and valuables are over. Cyberattacks can affect any organization in the modern day, regardless of whether or not they conduct all of their operations online.
Contrary to what many believe, small businesses are especially susceptible since they lack the resources of larger corporations. And if you've been wondering how to protect your business against cyber attacks, read our five tips below.
1. Be prepared
A terrible reality to bear in mind when running a business is that no amount of data security precautions is guaranteed to prevent a breach. However, if you prepare a plan of action and backup measures in the event of a cyber incident, you may avoid losing customers or anything worse and resume normal activities as quickly as possible.
It's highly recommended that organizations obtain much needed business protection in the shape of a reliable insurance policy, tailored to their unique requirements rather than just the minimum coverage required by law.
So, depending on the type and size of the company you run, your industry and your niche, and the specific hazards your company might encounter, you can protect your assets with specific policies that cover things like liability claims, property damage, theft, damage to tools and equipment, and so on. But you also need a disaster recovery strategy, and if you think a cyberattack could hurt your business, you should include protection against cyberattacks in that plan.
2. Safeguard Your Network and Electronics
Passwords that are difficult to guess are the first line of defense against theft, tampering, and other risks to your data. Reset all of your passwords, including those for your email, network, hosting, cloud-based software, etc. And if you are concerned about safety, you should also use .
One of the most important things you can do to prevent a cyberattack is to install a firewall and other security software on any device you use for business. Spam filters, antivirus programs, and anti-spyware programs are examples of such software. Moreover, ensure that your backups are saved in a safe location, like a portable device or with a reliable cloud hosting service.
Always keep your software up to date. Aside from addressing bugs, regular updates provide new and improved layers of security that can shield your system from threats like viruses and malware. Allowing your security software and operating system to update automatically is one of the most efficient approaches to ensure you always have the most up-to-date versions that offer the current best protection. Scheduled updates can be done outside of normal business hours if that's more convenient for you.
3. Continuously Back Up Your Data
Consider what would happen to your company if suddenly all of your data was lost. Many critical documents could go missing. Because of that, you should practice rapid and effective responses to potential threats like attacks and malfunctions. One method of achieving this goal is to establish a regular backup routine for crucial information.
Your company could be saved by backing up all of your data to an external device or the cloud. No company, no matter its size or field, can afford to ignore the importance of regular backups. Several options exist for doing this, such as a simple USB stick or an external hard drive, portable devices kept offsite, or cloud storage. When storing information online, you should use encryption to prevent unauthorized access. To ensure that no backup is ever missed, you should invest in software that will allow you to automate backups on the cloud and locally.
4. Use Professionals and Outside Help
Having an IT department is a great way to deal with cyber security. But if you don't have professionals on your team, you should hire apt outside help. Both options can help you prevent attacks or react promptly and appropriately in case a cyber incident occurs.
5. Educate Your Staff
Each employee should know how they can stay safe online, and how they can protect any data handled by your company. They should know which data they're authorized to access. They also need to set up secure passwords and change them regularly, learn about encrypting data, what to do in case they encounter a threat, and how to report it.
Conclusion
If you are using your computer for any part of your job, you need to protect yourself against possible cyberattacks. However, since it's impossible to be completely protected, aside from taking measures to prevent attacks, you should also be prepared in case one occurs. So, you should get a good insurance policy and hire the right people to ensure that you could resume work as soon as possible.
Featured image provided by rawpixel.com on Freepik.
Leave a comment
All comments are moderated. Spammy and bot submitted comments are deleted. Please submit the comments that are helpful to others, and we'll approve your comments. A comment that includes outbound link will only be approved if the content is relevant to the topic, and has some value to our readers.