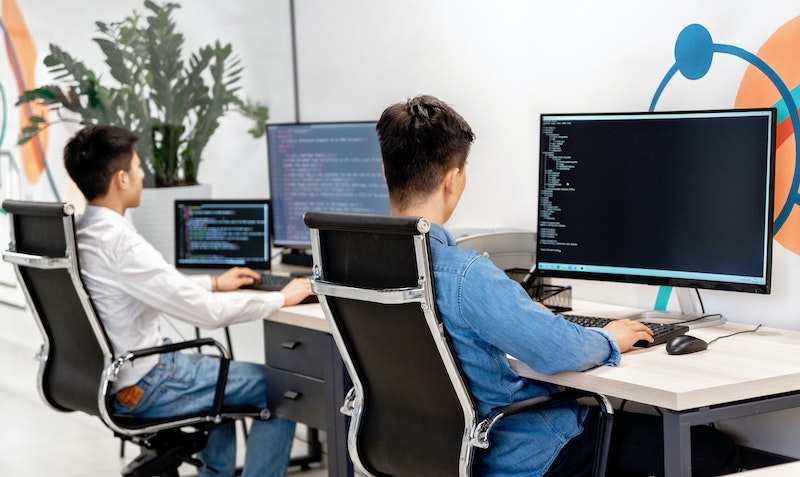 Lots of variables are at play when determining if it's time to switch to a new hosting provider. In fact, by understanding the ins and outs of the industry today, you can work out whether you're getting a good deal already or are being held back by the package you're currently using.
To that end, here's a look at the factors to consider as you face the tricky decision of which web host is worthy of your business.
1. What Type of Hosting Plans Are Available?
First up, you'll want to explore the different types of plans a prospective provider offers, and whether they're a good fit for the type of site you run. There are four main options to consider:
Shared hosting is an entry-level plan that allows multiple websites to be housed on one server, making it more cost-effective for smaller businesses or individual users who don't need large amounts of storage space or bandwidth.
Dedicated hosting provides dedicated resources and more control over your website's performance and security than shared hosting does.
VPS (Virtual Private Server) plans give you access to a virtual machine with its own operating system, which makes them ideal if you want greater flexibility but still prefer managed services, rather than having full control like in a dedicated plan.
Finally, cloud servers provide scalability so as traffic increases, you can easily switch up resources without much disruption.
2. What Security Measures Do They Take to Keep Your Site Safe?
When choosing a web hosting provider, another aspect that it's important to think about is the level of security provided as standard. So long as you stick to working with a reputable operator, such as namehero.com, you can generally rest easy in this regard. But what factors matter most where site protection is concerned?
Well, a good host should be able to provide SSL certificates for secure data transfer on your website, an automated backup system in case of hardware failure or other emergencies, as well as basic firewalls that prevent malicious attacks.
Additionally, you want them to have DDoS protection in order to protect against large-scale distributed denial of service (DDoS) attacks, which can cause your site to go down unexpectedly.
Make sure you ask questions about their security protocols before signing up so that you know exactly what type of barriers stand between your site and the malicious forces that might seek to disrupt it.
3. How Much Support Is Offered?
No matter how experienced you are, there will always be times when technical support is needed. That's why it's important to consider the level of customer service a web host can provide before signing up.
The best hosts offer 24/7 live chat, email, and phone support so that any issues or questions can be addressed quickly and efficiently.
You should also look for a host that provides detailed documentation as well as helpful tutorials online which make troubleshooting easier.
Finally, check out their customer reviews. This will give you an idea about what kind of experience others have had with them, both in terms of quality and speed of support.
4. Does the Web Host Offer Any Free Bonuses or Add-Ons With Your Plan Purchase?
Some hosts will throw in extra bonuses like domain name registration, website builders, and e-commerce solutions that make setting up shop online even easier.
You might also get access to marketing credits, which help boost the visibility of your site on major search engines and social media sites, as well as discounts on popular services such as Google Adwords or Microsoft Ads. Make sure to ask about any special offers before signing up so you don't miss out.
Conclusion
With these elements in mind, your choice of web host should quickly become obvious. So if it seems like the time to switch has arrived, take action rather than dallying!
Share this post
Leave a comment
All comments are moderated. Spammy and bot submitted comments are deleted. Please submit the comments that are helpful to others, and we'll approve your comments. A comment that includes outbound link will only be approved if the content is relevant to the topic, and has some value to our readers.