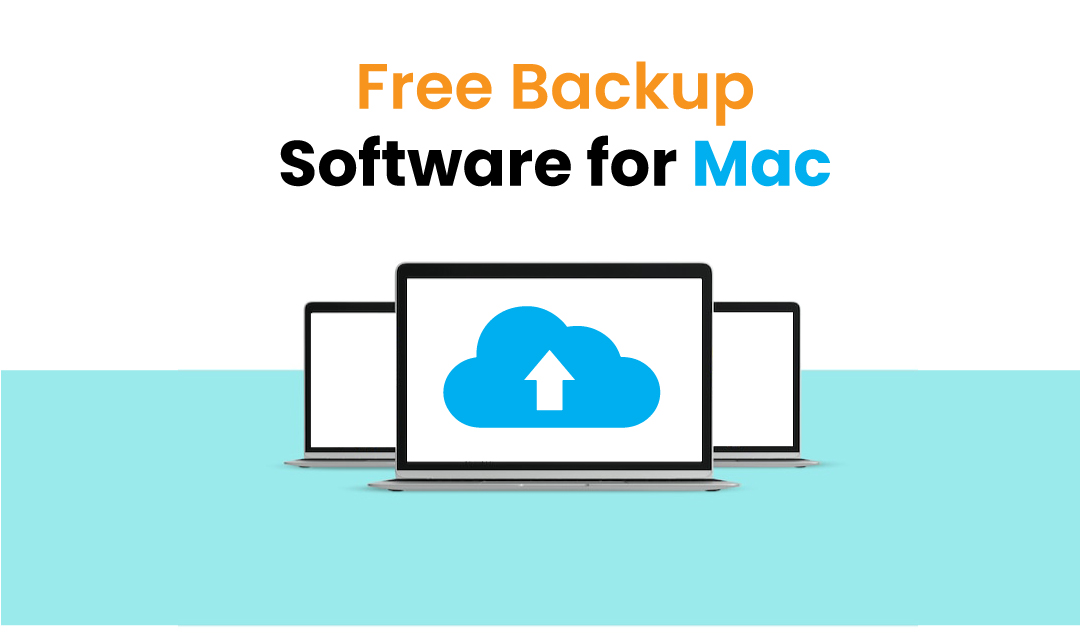 Data loss is an undesirable situation that sooner or later intrudes on our Mac usage. There is a set of things to know when facing such a problem – the things that will let you maintain a clear mind, abstain from panicking, and act quickly.
Thanks to the invention of free data restoring software, now everybody can get their files backed up at no extra charge. If you have got such programs on your side, you become well equipped and ready for such tricky moments.
Still, if you have never dealt with backing up the lost data, how do you pick the right program for data recovery? We advise you to study reliable guides that review and compare the features of several recovery tools for Mac in order to choose the ones that will match your needs perfectly. One of such helpful reads is How to perform MacBook data recovery for free. So, this short guide describes the three of the most prized instruments for free and quick information backup for the macOS.
Top 3 Quick-Recovery Programs to Use for Mac
Here we have highlighted the most worthy data restoring programs that are not demanding but very quick and user-friendly.
1. Disk Drill
The program is a well-known emergency data restorer suitable for both macOS and Windows and showing good productivity with internal hard drives as well as flash drives. The tool offers convenient options for businesses and professional use but doesn't leave home users without its help either.
The free backup for Mac will be just enough for:
Getting back deleted files from a hard drive.
Restoring files from flash drives and micro SD cards.
Here is how you start restoring your data on Mac with Disk Drill.
Step 1. Download and launch Disk Drill.
As a newbie at such software, you might not want to purchase a full version at once, and it is perfectly okay. So, pick the 'Basic edition' and don't go for upgrading for now.
Step 2. Choose the hard drive to scan
This can be both an external hard drive and Mac's own hard drive. It also works great with digital cameras and iOS devices (connected to macOS). In case you want to choose the first one, just connect it to the computer.
Step 3. Start scanning
There will be 2 options – quick and deep scanning. However, don't underestimate the quick scan function. It is powerful enough to restore all kinds of documents along with their metadata, including original file names. It also works brilliantly with the filesystems such as HFS and HFS+, NTFS, and multiple versions of FAT. But if the quick scan doesn't appear effective for your data loss, go for a deep scan, which is a sure-fire way to get files back.
Deep scan is able to check either a whole hard drive or one of its partitions and, due to the profound nature of the operation, can take up to a few hours' time. This varies from user to user, depending on the size of their hard drive. Keep in mind, however, that deep scan won't get you metadata, i.e., files' names. Here you should know the exact type and format of the file. What makes deep scan simpler, in this case, is the chance to preview each document before actually restoring it.
Step 4. Pick the documents and click 'Restore'
Another tip to help you choose the right file is the search by keywords and the date of deletion. This will significantly narrow up your range of searched files. After you choose to recover specific documents or photos, choose a location where this file will be safely stored. The version of Disk Drill for macOS will require an upgrade at this point.
Time Machine
This is quite a similar software to automatically backup your Mac or Apple device, its separate folders, partitions, and systems. Additionally, it allows you to clone disks to guard the data from loss. The process of restoring here is very simple and quiet, which lets you avoid extra stress in the situation with data loss.
The extraordinary function that we have chosen this tool to be on our top for is the automatic backups that a user schedules. These can be hourly, weekly, or daily backups and even network backups. What is more, the software is now frequently coming together with macOS for free, starting from the macOS X Leopard version. So, if you are looking for a great free tool for the best backup software for Mac, this is it!
The toll will, however, need considerable storage space for its all functions to run smoothly. Anyway, for new Macs, this won't be a big problem.
Super Duper!
If you're a busy bee and are after huge speed when it comes to backup making, the basic tool called Super Duper! will be a perfect companion for your Mac. This mainly concerns users who work a lot with a computer and tend to delete files often.
With Super Duper, you get to choose what kind of back you want: Erase and Copy, Copy new files, or Copy different files. Using the Smart Update option, you will avoid cluttering the hard drive backing up only the necessary files.
Super Duper is effective for backups of the whole boot drive and, at the same time, is simple to manage. Even with little experience in data recovery, you will get your lost documents in a few minutes. However, more seasoned users will also enjoy working with the tool for its exclusive features such as customizing scripts even for use on different macOS devices.
What we especially like about the tool is the smart backup scheduling running both when the Mac is active and asleep. Its add-on function 'Smart Delete' also lets you eliminate disk errors and boost the speed of backups. It also makes no impact on the speed of backup operations. The function is now available only in the latest versions. is some more info, such as step-by-step instructions on using the Super Duper tool.
The tool is meant for macOS Yosemite or newer.
Conclusion
As you can see, data recovery is not as black as it is painted, even if you are doing it on your own with no special knowledge or skills. All you need to be a success in getting your lost documents back is a nice data recovery program for macOS, enough space to handle this program and its all available functions, and a little bit of patience if the process takes time.
Don't hesitate to try out the top free backup software for saving important media files and preventing serious data loss on your Mac device in the future.
Share this post
Leave a comment
All comments are moderated. Spammy and bot submitted comments are deleted. Please submit the comments that are helpful to others, and we'll approve your comments. A comment that includes outbound link will only be approved if the content is relevant to the topic, and has some value to our readers.