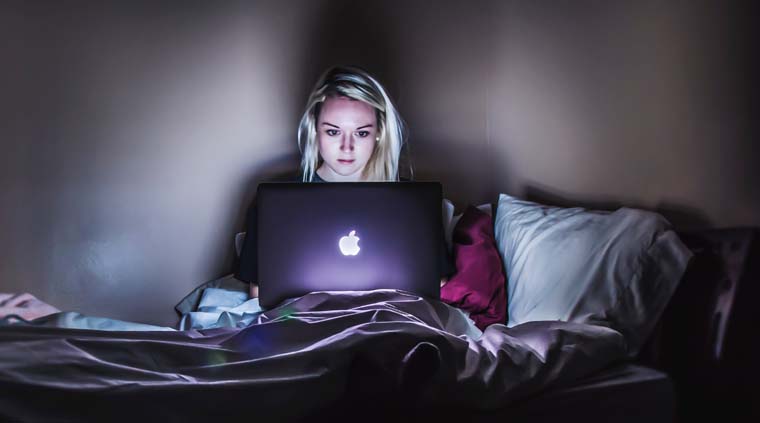 What You Need to Know About Protecting Your Self Online includes following some basic precautions.
First, consider your privacy settings.
Second, make sure you're careful about phishing scams.
Third, use a password manager.
Finally, use two-factor authentication.
If you don't know how to secure your information, follow the tips below to protect yourself from scams and viruses. We'll look at some of the most common security issues online.
Consider privacy settings
You should also check your privacy settings when you use social media websites. By default, your social networking accounts will be set to collect information about you. By choosing the appropriate privacy settings, you can make yourself less of an easy target for identity theft.
Consider whether you'd like other people to have access to certain information, such as your location. It is better to limit these sharing options to friends you've invited. Also, try using strong passwords, including at least 12 numbers, special characters, and upper-case letters. Don't give out any information about yourself that's easy to guess, such as your name, address, and phone number.
The privacy settings of social networking sites allow you to control the amount of personal information you share with others. This means only providing identifying information when it is advantageous to you. Similarly, you should educate yourself about the importance of keeping your privacy online.
We need to work together to protect ourselves online. By following these tips, you can make the web a more secure place for your information. Just remember: your privacy settings are not the only way to protect yourself.
Beware of phishing scams
Beware of phishing scams by regularly updating your web browser and updating all your software. Phishing scams may also include malicious links, which you should avoid clicking on, as this could download viruses and confirm your email address to phishers. You should also never open email attachments or submit personal information through unsolicited emails. Instead, confirm the sender's identity and never click any links until you inspect shortened URL.
Fraudsters frequently target financial institutions and businesses, so you should be extra cautious whenever emails seem to come from these organizations. In 2014, 71 percent of phishing scams targeted financial institutions. Fraudulent emails may appear to originate from these institutions, and instruct recipients to update their account information.
When clicking on these links, they are fraudulent copies of legitimate websites. Phishers may even use fake financial institutions' online security systems to get access to personal information.
Besides emails, phishing scams can come in the form of text messages, phone calls, and even hijacked URLs from legitimate websites. Social media phishing is one such scam, where criminals use fake Facebook, Twitter, and LinkedIn pages to impersonate friends and family. If you follow social media platforms like Twitter and Facebook, it's easy to fall for this scam, because it will use your account credentials.
Get a password manager
The most basic way to protect yourself online is by using a unique password for each account. But it can be hard to remember all of them, so why not get a password manager to help you out?
These apps generate secure, random passwords and sync with the most popular web browsers, meaning you don't have to remember each one. Besides that, you can use them with any other application too.
Many password managers offer additional sharing features, such as setting an expiration date for your passwords or a limit on how many times you can use them.
Some managers even offer features that make it easier to generate unique passphrases and set parameters for each password, which can help keep your account passwords safe. Fortunately, password managers also offer some extra security measures, including VPN subscriptions. Those extras can give you peace of mind while you're on the go.
There are many benefits to using a password manager, but you should also be aware of the potential risks. While password managers can help you store, share, and manage all your login credentials, they can't keep your account completely secure.
While password managers are generally safe, they're not immune to hacking. If you're concerned about the security of your password manager, you may want to opt for another option.
Use two-factor authentication(2FA)
If you use public Wi-Fi or iCloud regularly, using two-factor authentication can help keep your account and data secure. It makes it much harder for hackers to access your account and take over your identity.
81% of all data breaches are caused by stolen passwords. In addition, identity theft affects 16% of American consumers.
Fortunately, many companies take steps to protect your personal information online. Activate two-factor authentication on your accounts today.
Two-factor authentication works in a variety of ways. Some devices support 2FA through iris scanning, fingerprint recognition, and voice. Others can use GPS to verify your location as an additional factor.
Voice can be used as an out-of-band authentication channel. In some cases, a trusted phone number can send you verification codes or automated phone calls. This eliminates the possibility of hackers intercepting your communications and stealing your identity.
While 2FA improves security, hackers can still steal your information. Common ways to steal your information include phishing attacks, account recovery procedures, and malware.
Using two-factor authentication is a good choice for online accounts, especially if your account is used for sensitive information. This way, you can be confident that your account will remain secure, regardless of how your account is accessed. You can also use two-factor authentication with your bank accounts and credit cards.
Use backup codes for 2FA
Backup codes are a simple way to log in to your accounts without having to rely on your 2FA device.
Some 2FA services generate backup codes that can be used as a secondary authentication method if your main one is lost or stolen. Backup codes are typically alphanumeric and should be printed or stored in an encrypted backup service.
These backup codes are the main way to recover an account if your 2FA device is lost or stolen.
Using 2FA to protect yourself online is critical for your accounts. Some financial services require the use of a physical bank card or PIN for withdrawals. Others only require a password. It's important to secure your social media accounts, too. Even though banks and credit card companies are focusing on back-end fraud detection, their 2FA options are limited. Even if they don't offer two-factor authentication, your online commerce should be secure.
Using 2FA to protect your accounts can help prevent password compromises. Your 2FA application generates codes based on the shared secret and current time.
You can use those codes to reclaim access to your account. Authenticator apps also generate recovery codes for you to use in case of a lost account. Backup codes aren't encrypted, so a hacker or malicious party can use them to steal your account.
Conclusion
We hope we have made it clear that information security is not just a concern of the "tech-savvy."
Everyone who accesses the internet or uses any technological device must be aware of how to protect themselves online and what risks they may be vulnerable to. There is no need to be paranoid, but even paranoids can dream of living in a world where they don't have to worry about online privacy!
Leave a comment
All comments are moderated. Spammy and bot submitted comments are deleted. Please submit the comments that are helpful to others, and we'll approve your comments. A comment that includes outbound link will only be approved if the content is relevant to the topic, and has some value to our readers.