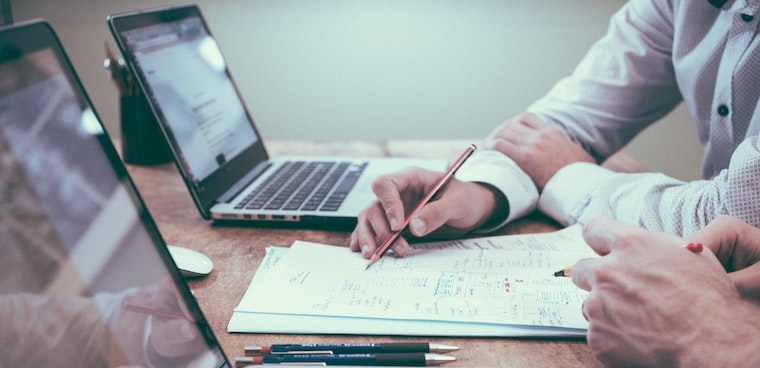 It's vital to analyze your results to determine the effectiveness of your SEO promotion. With an SEO report, you get to systemize the information concisely and understandably. Thus, an SEO report helps you understand how effective your promotion is.
SEO Report: What Is It?
This is a document containing the basic information about a project and its outcome over a specific period. It is compiled by specialists involved directly in the process of SEO promotion. SEO reports give insights into how the website can improve its ranking on Google and other search engines. However, it is not as straightforward as working with an SEO company and allowing them the free will to do the job. SEO reporting process and analysis can be quite complex and must be broken down with the appropriate tools and data level to produce meaningful results.
Google Webmaster Tool and Moz Pro Tools are among the best tools for SEO reporting. Google Webmaster Tools has a friendly interface and is free to use. The reliability and credibility of this tool come from the fact that Google created it.
SEO Report: Why It Is Important
Without performing an SEO analysis on your website, you may not be in the best position to make the right decision regarding increasing your website ranking on search engine result pages. With a detailed and accurate SEO report and analysis, you will be able to identify the obstacles preventing your website from ranking high. This will ensure that you can gear your efforts to taking off the obstacles and the necessary measures to ensure you rank high on Google and get quality traffic.
Suppose your SEO company continues to rely on the appropriate metrics to enhance your website and ensure you rank higher on the search engine. In that case, you are bound to generate necessary leads sooner and with far lesser effort.
SEO Report: Basic Structure
There are three essential components of a well-prepared SEO report:
Analysis of work and the result over a certain period: this is the part of the report describing the actions you took to promote your website and the results they yielded. You must be very concise here.
The findings: in your result summation, you must highlight all procedures that proved effective with positive results and those that were not effective. It may also be worth emphasizing the areas that need more work in future promotions.
Plan for future promotions: if you are creating an SEO report for a client, it is ideal that you inform them about how they can solve specific problems. You should also give them professional advice to help them achieve this goal. However, if you are compiling the report for your website, you must note the specific points you need to work on in the future. This way, it will be easier for you to navigate the statistics and remove the possible shortcomings and problems with increased efficiency.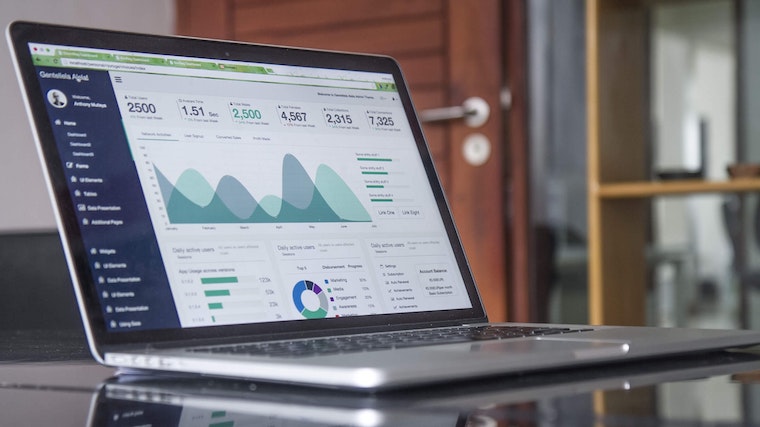 SEO Report: Typical Components
There are several types of SEO tools in the market, and different companies may use other metrics or components when creating a detailed report and analysis. However, these are some of the common components typically used in an SEO report.
Keyword performance reports: competitor keywords, current rank, monthly searches, difficulty to rank are some of the things that are checked here.
Competitive SEO analysis: this includes key details about the top competition within your industry and their SEO performance.
Link report: this tells you everything about the links on your website. Whether they are spammy, broken, bad, good, and so on.
Data on-page performance: this includes such things as ease of navigation, website load speed, etc.
Website layout and structure: this includes your use of meta descriptions, alt text, the number of duplicate content, or the volume of repeat pages on your website. It also consists of the number of pages on your website that do not have enough content saturation. Lastly, it considers the responsiveness of your website design.
SEO Report: Frequency of Compilation
SEO reports are usually compiled for a particular timeframe. So you have to draw them up regularly to give you more control over your promotion process. It is something you must-do if you are creating the report for a customer. Many people consider a monthly report to be the standard. You will check the results of the website promotion done during that period, evaluate the dynamics of the promotion, analyze possible problems, and propose solutions. However, there are other cases where you have to provide annual or quarterly SEO reports to show the results for that period, analyze the marketing department's internal challenges and the effectiveness of all financial expenditures.
Additionally, it is the norm to create a final report once you get to the final stage of your SEO site promotion. In this report, you will include all the information for the specific time of SEO optimization while focusing on the positive dynamics associated with promoting your internet resource through search engines. The final report should also include the financial component. In particular, you must check the estimated and actual expenses for SEO optimization activities, further budget forecasts to maintain search result position, and analyze the effectiveness.
However, the most in-demand frequency for SEO reports in modern SEO is the monthly report. You can use their example to create an SEO report for other periods as well.
SEO Report: What You Should Include
Several details are included in SEO reports that have been grouped into the main components mentioned above. Here are a few of them in more detail.
Behavioral factors analyses
This section provides comprehensive details about your users' behavior. An important SEO factor is a time users spend on the website. The longer they stay on the website, the more effective the promotion is. Some of the factors mentioned in this section are:
Average time spent during user visits
The average depth of website browsing
Rejection rate
Dynamics of transition to promoted pages
If you observe a negative trend in these points, you must figure it out, analyze the cause, and work to eliminate it.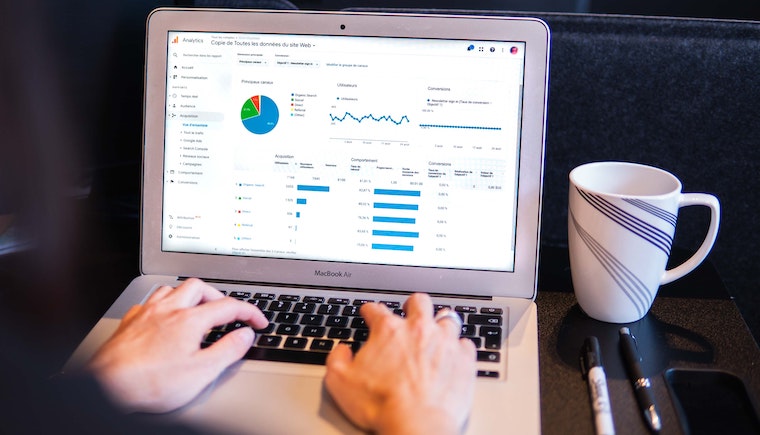 Traffic analysis
A crucial part of the report is the analysis of the traffic statistics of the promoted website. This will give you information about traffic sources and website visitors. The traffic sources are channels from which visitors get to the website. You can check this using Google Analytics.
Some of the common sources are:
Direct traffic: directly from links
Referral: from links on third-party blogs or websites.
Search: from search results for keywords.
Social: from social platforms
Paid: from paid ads
Brand traffic
This is the traffic to a promoted website from search queries involving the brand's name. It may be necessary to add this to the report sometimes. But, first, specify the website's position for the query.
Backlinks analyses
Backlinks are crucial for ranking an internet resource, so you must include them in the report. This allows you to know the quality and number of websites linking to the promoted resource. You must also analyze how much it costs to purchase external links to plan the budget and improve the website's link profile. Finally, ensure to pay attention to low-quality and low-trust resources linking to the website because they can harm the site.
Plan for the next period
An adequately compiled SEO report includes all necessary information and analyzes the errors and successes for the period. Afterward, you draw the plan for the next period. Ensure your plan includes new methods and how to correct your mistakes. If you compile the report for your use, then make sure to add a work plan to show the main activity areas with necessary comments.
However, if you are compiling the report for a customer or client, discuss their plan for the next period and future work, whether a general or detailed explanation of the items is enough.
Conclusion
An SEO report is essential for a promoted website to show the value and effectiveness of the work done, mistakes made, things to change, and whether or not the promotion is successful. You must use key metrics to measure your SEO performance, and this article discusses some of these.
Share this post
Leave a comment
All comments are moderated. Spammy and bot submitted comments are deleted. Please submit the comments that are helpful to others, and we'll approve your comments. A comment that includes outbound link will only be approved if the content is relevant to the topic, and has some value to our readers.