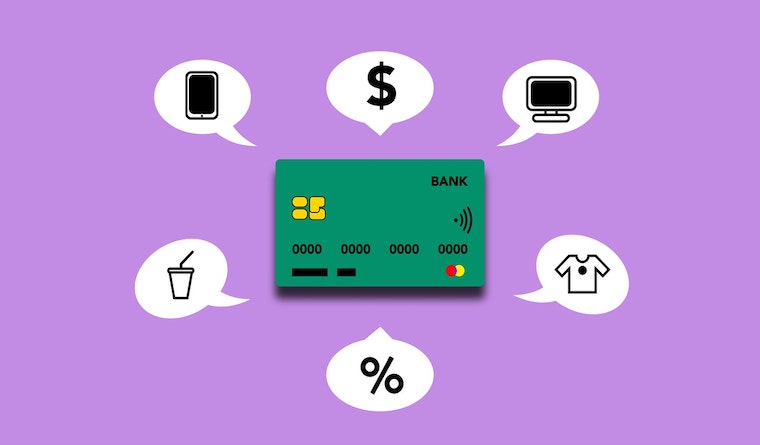 E-Commerce significantly differs from the traditional way we used to do business. In the era of technological development and the global pandemic, both customers and businesses faced the need to move online. What makes it unique?
E-Commerce businesses are going to dominate in the future. Given this, the market players have to adopt many changes to stay afloat. What trends should one follow to succeed in 2021?
What Do You Know About E-Commerce?
E-Commerce, also known as "electronic commerce," is purchasing and selling goods and services through the Internet.
There are 4 types of E-Commerce:
B2B – Business-to-Business. It is the process of selling services by one business to another one (e.g.: The enterprise sells details for vehicle construction to a vehicle producing plant).
B2C – Business-to-Consumer. This type of E-Commerce involves selling physical products to individual customers (e.g.: A business produces cheese and sells it to customers).
C2B – Customer-to- Business. This relationship appears when an individual sells his services or products to a business (e.g. A social media influencer offers his services to a business in exchange for free products).
C2C – Customer-to-Customer. It is the exchange process between two customers (e.g. One customer sells his car to another consumer).
What Makes E-Commerce Unique?
It significantly differs from traditional commerce. Here are 8 unique features of E-Commerce:
Customization. It allows brands to customize their products to meet the demand of specific consumer groups;
Global reach. It is more effective compared to traditional commerce;
Information density. When looking for a product online, a customer has an opportunity to get comprehensive information about the item, starting from the manufacturer up to materials it is made of;
Information richness. E-Commerce uses all sorts of data, including images, videos, written content, etc.;
Interactivity. It enables interaction between consumers and business;
Social technology. It uses various social technologies for attracting consumers;
Ubiquity. It can be anywhere and reduces volumes of resources needed for its functioning;
Universal standards. Its technical standards are the same in many countries across the globe.
What Is The Future Of E-Commerce?
According to statistics, E-Commerce will reach a new height this year. It is expected to reach a 265% growth rate, leaping from $1.3 trillion in 2014 to $4.9 trillion in 2021. This shows that E-commerce has a fairly promising future, characterized by a steady growth of profit indicators.
If you hope to make your brand more popular and increase the number of customers, it is important to know the industry's latest trends.
10 Main Trends Of E-Commerce In 2021
Given the conditions established by COVID-19, the year 2020 was a massive one for the development of E-Commerce. The pandemic accelerated economic reform processes in many countries. That acceleration is expected to continue in the future in the form of the following trends:
Customers Will Shop In The Marketplaces Rather Than E-Commerce Stores
Customers appreciate the convenience and possibility of buying most products in one marketplace, avoiding the need to shop in multiple E-Commerce stores.
How to benefit from it:
Provide the most attractive description;
Highlight all advantages of your product;
Create urgency and scarcity by putting the "limited edition" status.
Self-Service Platforms Will Continue Rising In Popularity
Both big and small companies had to adapt to new conditions by launching "digital forms" of their businesses.
How to benefit from it:
Find your niche, search for platforms where you can succeed by selling your goods;
Consider creating template content that will help your customers learn more about the products' use, materials, functions, etc. If you need writing help, you can contact Writing Judge. It will help you create a great piece of writing for your online shop.
The Use of Various Video Ads And Channels
The use of social media is one of the most effective ways to expand the army of customers. As of today, companies make use of streaming services and platforms, including TikTok, Snapchat, Instagram, etc.
How to benefit from it:
Take videos of the top-performing products, place them on social media platforms to attract most of the audience;
Invite social media influencers to appear in your videos. For example, short unboxing videos or tutorials on how to use a certain product, etc.
Online Buying Will Not Be Limited To B2C Products
In the lockdown conditions, consumers turned to E-Commerce to buy everything for their daily lives, from gadgets and clothes up to the tools for vehicles that will be delivered right to the doors.
How to benefit from it:
Update your digital shop;
Create an online catalogue, including a list of available goods and their description.
Multichannel Selling Will Become The Priority
While building a relationship with their customers, many brands consider that the clients view content via different gadgets (tablets, smartphones, computers, etc.). Thus, they work on discovering new ways to sell their products using social media.
How to benefit from it:
Develop several types of adds for your store that will be suitable for launching on different devices;
Hold research on the most purchased products;
Hold research on the most used channels;
Offer various purchase options (For example: buy online (pick up in-store/ get doorstep delivery).
Regular Use Of Analytics
The use of analytics became immensely popular as it shows metrics, indicating the primary sources of traffic. Using analytics, a brand can learn more about its clients' preferences based on their location, age, gender, etc.
How to benefit from it:
Determine the sources which bring most of the visitors-customers;
Segment customers by age, gender, location, etc.;
Generate ready-made reports;
Partnership With Social Media Influencers
Considering that many E-Commerce brands lack skills for creating content for social media, they cooperate with social media influencers as content creators.
How to benefit from it:
Find a social media influencer in your niche;
Provide some free products or services in exchange for their content.
Use Of Artificial Intelligence
The capabilities of artificial intelligence have long been underestimated. It was due to the absence of the need for its introduction in E-Commerce. These days, artificial intelligence can drive product recommendations and predict what products a customer may like buying next. Based on the customer's data input, it recommends products that may suit shoppers.
Moreover, it enables the search of specific products using conversational language or images. Modern E-Commerce also uses artificial agents and bots to simulate conversations with individual consumers.
How to benefit from it:
Start using artificial intelligence to improve communication with customers;
Invest in artificial intelligence to boost your operation and management.
Use of Personalization
A lot of customers prefer personalized services tailored to their individual needs. By collecting data about age, body measurements, preferences, etc., brands develop personalized offers for their clients and regularly send them via e-mail.
How to benefit from it:
By sending personalized messages, you can build a long-lasting relationship with customers. By offering individually tailored products, you eliminate the customer's need to go elsewhere (but your shop) to make a purchase;
Use regular reminding to make your clients aware of new goods in the stock.
"Green" Consumerisms
Being green has always been a trend for many industries. E-Commerce also focuses on selling goods that were obtained through sustainable processes from sustainable materials.
How to benefit from it:
Use fewer packaging to show that you care about the environment;
Send receipts only on e-mails instead of paper slips.
Make your products easy to recycle or remodel for further use.
Will E-Commerce Continue To Grow?
In conditions set by the pandemic, one observes an increase in the number of E-Commerce users worldwide. This number is expected to grow significantly in the future.
According to the data Finaria, the number of E-Commerce users will reach 4.9 billion by 2025. Fashion is the most popular segment of the E-Commerce market. In 2021, it is expected to generate $759.5 billion in revenue.
E-Commerce is a changing industry. Every year brings new trends that help businesses grow and ensure more convenience for customers. By following the E-Commerce tendencies, you will always keep up with the latest news and be ahead of the field.
Leave a comment
All comments are moderated. Spammy and bot submitted comments are deleted. Please submit the comments that are helpful to others, and we'll approve your comments. A comment that includes outbound link will only be approved if the content is relevant to the topic, and has some value to our readers.