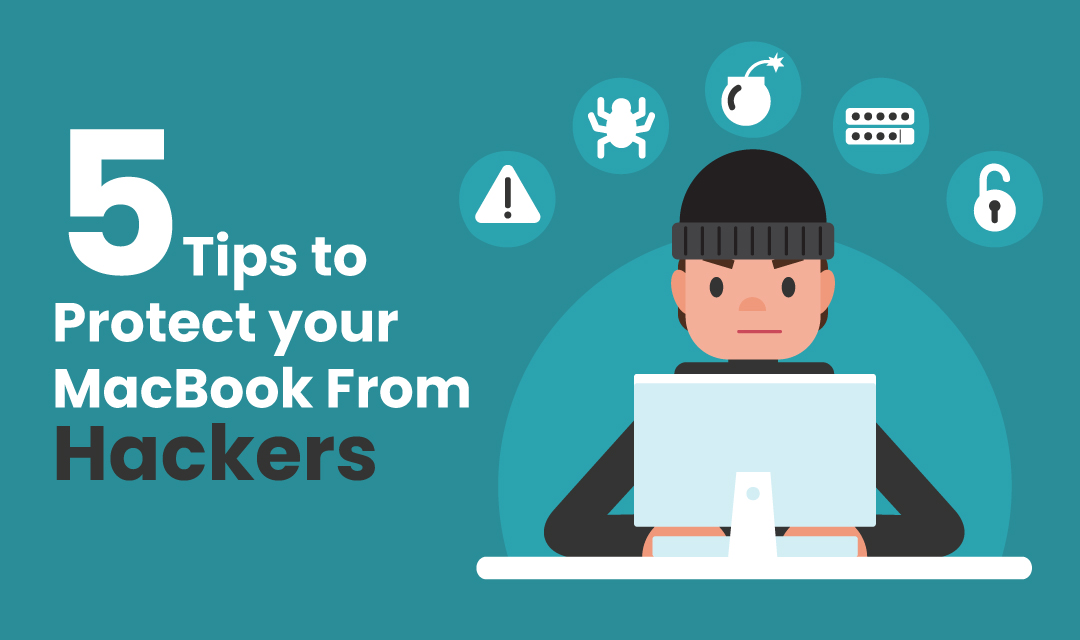 Cybercriminals are not the same as those who rob people on the street. These are well-educated, tech-savvy individuals who do not care whether you prefer expensive or low-cost devices. They appear to be capable of hacking anything. This issue contributes to the formation of specialist departments comprised of the best minds in the IT sector, whose main task is to identify software flaws and protect smart devices from potential hacking. Do you know how to protect your Mac from hacking attempts?
There has been a great debate in the tech world about the security grade of one electronic device versus another. Over 100 million people now use Mac OS X. Their numbers have increased dramatically in recent years.
For a long time, Mac users were at peace until the advancement of technology and the spread of malware. Is it true that a MacBook is less vulnerable to online threats?
Can MacBooks Be Hacked?
In 2020, cyber-attacks were making headlines almost every day. According to statistics, they cost businesses and customers millions of dollars.
For a long time, Mac users prided themselves on having the most dependable devices. Hackers' skills have advanced as technology has advanced, and they can now hack any device, from a phone to a smart home security system.
Macs are not immune to malware by default. Nonetheless, it is typically less vulnerable than Windows.
According to Ars Technica, the previously undetected piece of malware discovered on nearly 30,000 Macs worldwide has piqued the interest of security researchers, who are still trying to figure out what it does and why it can self-destruct.
Your MacBook can become infected in a variety of ways. Malware can collect your data, passwords, and personal information and send it to an external server location. There is not a single person who has not been the victim of a malware attack at some point in his or her life. So, what should a user do to eliminate the possibility of a MacBook being remotely hacked?
How To Protect My MacBook From Hackers?
MacBook users are essentially the same as PC users in that they use the device to search for information, order services and goods, and enter search queries. The only significant difference is the degree of protection provided by the device and the vulnerability of its software.
The security level of the Mac OS X system can be very high, but to avoid becoming a victim of increasingly common attacks, it makes sense to take certain precautions. Here are the top five simple recommendations for improving your Mac's security:
Create a User Account with No Administrator Privileges for Day-to-Day Use
Malware creators can use your default Mac OS X account's administrative privileges to infect your computer. One recommends that you create an account without administrator privileges for daily use and only use the Administrator account when there is an urgent need.
Select Accounts from the System Settings menu to create a new account, and then create an account with no administrator privileges. Use it for everyday tasks such as email reading and online work. This measure will reduce the damage caused by the latest malware threats and drive-by attacks.
Uninstall the Flash Player Offline Version
Unfortunately, Adobe Flash Player is a common target for hacker attacks that aim to completely take control of your computer. Working on the Internet with an out-of-date version of Flash Player is almost certainly a risky proposition for you. Depending on the version, you can use one of Adobe's uninstall utilities to remove Flash Player.
Solve Java-Related Problems
Java, like Flash Player, is a popular target for exploiters looking to install malware on your computer. One recommends that you completely uninstall Java from your MacBook.
Unfortunately, Apple prohibits Oracle from updating Java on Mac computers. The computer manufacturer does this on its own, and it usually takes months! As a result, Mac users have a much longer period of insecurity than Windows users.
Clear the checkboxes for all versions listed on the General tab of the Java Preferences utility, which is located in/Applications/Utilities.
Turn Off IPv6, AirPort, and Bluetooth When You Do Not Need Them
Turn off IPv6, AirPort, and Bluetooth network services when you are not using them or when they are not required. These three services can be used to launch hacker attacks.
IPv6 is a relatively new network protocol that your Mac supports. In practice, it is almost never supported in the majority of hotels. As a result, it will be safer and more useful to leave it out entirely.
To disable IPv6, go to the Apple Menu – System Settings, and then click on Network. If the network configuration is locked, click the lock icon and enter the administrator password.
Choose the IPv6 network service you want to use, such as Ethernet or AirPort. Select TCP/IP after clicking the Advanced button. Click the "IPv6 Configuration" button (usually set to "Automatically" in the pop-up menu) and select Off.
Install a Good Data Protection Solution on Your MacBook
Since the 2006 ad about the "sick" PC and the "healthy" Macs, the phrase "There are no viruses under Mac" has become one of the most common. Many years have passed, and the situation has drastically changed.
In 2011, hackers began poking malicious DNS Changer and bogus antiviruses into Mac users' computers with admirable tenacity. The Flashback trojan, which first appeared in September 2011, caused a massive wave of infections in March 2012, infecting over half a million computers worldwide.
Antivirus software is now required for all Mac users. A trial version of Kaspersky Anti-Virus for Mac can be downloaded and installed in a matter of minutes. Advanced Mac OS X users can use the Little Snitch utility, which records attempts by programs to establish an outbound Internet connection and prompts you to allow or deny the connection.
Conclusion
Technology does not stand still, and neither do hackers' interests. If you follow the advice above, update your software on time, and prepare for attacks, your chances of becoming a victim of hackers will be significantly reduced.
Share this post
Leave a comment
All comments are moderated. Spammy and bot submitted comments are deleted. Please submit the comments that are helpful to others, and we'll approve your comments. A comment that includes outbound link will only be approved if the content is relevant to the topic, and has some value to our readers.